This article is more than 1 year old
BT to axe 90% of its UK real estate, retain circa 30 sites
Historic St Paul's digs among 270 offices offloaded
BT is shuttering more than 270 UK offices as part of a three to five-year grand plan to carve out £1.5bn in expenses.
This equates to roughly 90 per cent of its local real estate as BT will retain just 30 sites once the dust settles "containing modern, future-fit buildings, including corporate offices, contact centres and specialist sites," BT said.
The first eight of those "key locations" includes Belfast, Birmingham, Bristol, Cardiff, Edinburgh, Ipswich (Adastral Park), London and Manchester.
CEO Philip Jansen said: "We have dedicated teams working on identifying the best buildings to move into and which ones to design for the future. As a result of this programme, BT people will be housed in inspiring offices that are better for our business and better for our customers."
The new, emptier BT offices could look like this... Pic via BT
As evidenced by the artist's impression of the new BT offices above, we are sure you'll agree they look like they'll be wonderful spaces.
The programme Jansen refers to was hatched by his predecessor, chief exec Gavin Patterson, in May 2018, five months before he quit in October of the same year. His departure followed several choppy years that included an accounting scandal in Italy, inconsistent financial results and a chopping of staff's final pension salary scheme.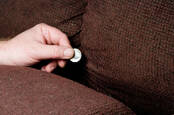 BT's outgoing CEO: He's officially gone, but he'll score £1m in pay, pension until Oct
READ MORE
One of the offices BT has earmarked for closure is its London-based HQ in St Paul's, a building it has operated out of since 1874. BT is reportedly close to selling the office for £200m.
In addition to real estate consolidation, the giant telco plans to lay off 13,000 workers over the three to five-year cost-cutting initiative. BT employed 83,000 people in the UK and 23,000 overseas as of May last year when the process started. Two-thirds of BT's job cuts will be made in Britain.
In fiscal '19 ended 31 March, BT reported a 1 per cent dip in revenue to £23.459bn and net profit was up 6 per cent to £2.159bn, in part because BT washed away £875m in expenses during the year.
BT took a restructuring charge in the year of £386m, mostly due to "leaver costs". ®