This article is more than 1 year old
Controversial American bigwig in London... no, not Trump: HPE ex-CEO Meg Whitman to give Autonomy trial evidence
Claims of country and western music, cowboy management, cooking the books to be aired
Autonomy Trial Meg Whitman will enter the High Court's witness box today to give evidence about HP's controversial purchase and $8.8bn writedown of Mike Lynch's British software firm Autonomy.
As the CEO who sacked Lynch from HP after the ill-fated acquisition, and an HP board member in the run-up to the Autonomy deal, Whitman is likely to have quite a lot to say about Autonomy and its former executive team.
Some of those things have already featured in the two warring sides' court filings, though many of them trace back to Whitman's public announcement of the $8.8bn writedown of Autonomy's value in 2012. She axed Lynch – who reported directly to her and was a member of HP's executive committee – before telling the world of the alleged fraud, claiming Autonomy had overblown its numbers prior to the takeover.
Lynch's legal team argue that what actually happened was Lynch had delivered a presentation that included "a discussion of Ms Whitman's failure to control the infighting at HP," with Lynch then being "fired... a few days later."
HPE's fraud allegation hinges in part on what it said was Autonomy's practice of reselling hardware in order to pad out its revenues, despite presenting itself to the world as a "pure play software company." HPE says that without these hardware sales, Autonomy would have been worth a lot less than what was paid for it.
He said, she said
The US tech giant also says that Whitman told Lynch in 2012, before his sacking, that she had found out Autonomy was selling standalone hardware, and that she "told him not to do [that] and he agreed to discontinue the practice."
The actual buyout price paid for Autonomy in 2011 is, unsurprisingly, a big sticking point. Whitman is expected to tell London's High Court that Autonomy missed its first post-acquisition quarterly revenue target of $224m by 15 per cent, posting $182m instead.
It is said that three months later, the day before the next fiscal quarter ended, Lynch emailed Whitman to admit that Autonomy would "significantly miss its revenue" target again, repeating this in a conference call soon after – but assuring HP that most deals would close before the day's end.
During an immediate ring-round of Autonomy customers to get their deals over the line before the quarter ended that day, Whitman and HP's top brass allegedly found that "Lynch's explanations of the position in his email and on the call were … misleading," and that deals that Autonomy's CEO had said were close to being sealed "could not possibly have been closed before the end of the day."
If the High Court accepts this allegation, it would signal Lynch had tried to pull the wool over HP's eyes.
Lynch argues in his defence that he warned both Whitman and then-HP CFO Cathie Lesjak that "the current operating environment would not enable Autonomy to meet its target," only to be ignored. He also argues that, in his new post as an HP exec veep at the time, he "continually sought the intervention of Ms Whitman" to halt the losses, to no avail.
He 'did', she 'did'
Neither side has shied away from lobbing eyebrow-raising details into their thousands of pages of legal filings.
Lynch's legal team has alleged that Whitman broadcast country and western music at hapless execs during a post-buyout meeting, something The Register understands did happen – once. The aim was apparently to give inspiration to management.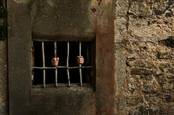 California court sentences ex-Autonomy CFO Sushovan Hussain to five years in clink for fraud
READ MORE
In addition, Lynch's legal submissions say that Whitman called Autonomy her "unwanted stepchild" in meetings with top HP bosses. The exact phrase occurs in a 2011 commentary about HP and Autonomy on investors' site Marketwatch, though it does not appear to El Reg to have entered the public domain again until Lynch filed his own lawsuit against HP in 2015.
For its part, HPE accuses Lynch of having an "authoritarian management style which served to generate division rather than cohesion." On top of this, it also called him "domineering and uncollaborative," alleging that personnel from another HP software unit, Vertica, threatened to quit rather than work under Lynch as part of an all-embracing software division headed up by the former Autonomy chief.
Just for good measure, HPE also claims that as time went on, Lynch became "less and less focused and grounded in reality," and making "utterly unfounded" complaints that elements within HP were trying to hamstring Autonomy. The US IT titan links this to Autonomy's "poor performance," and claims Lynch "was simply looking for others to blame" for that.
Meg herself has already been quoted in HPE's legal filings as saying:
When the acquisition closed, Dr Lynch went from being the near-absolute leader of a mid-sized company to being one of many officers in one of the largest technology companies in the world. Dr Lynch struggled to work with his peers on an equal footing and to recognize that practices which might work fine in a company with less than US$1bn in sales simply would not work in a company with over US$127bn in annual revenue.
The Register will be in the courtroom nestled within the heart of England's capital, along with most of the world's media, to report Whitman's evidence this week. ®