This article is more than 1 year old
Labs are for nerds, it's simply Kaspersky now – just hold still while we cyber-immunise you
Inoffensive, nondescript logo screams 'building a safer world'
Logowatch The strategy boutique opened a pop-up shop on the wild steppe of Kaspersky Lab yesterday as the Russian antivirus developer revealed a daring redesign that involves dropping the word "Lab".
Gone too are the beautifully random red triangles, the evocative over-sized "SS", and the multiple fonts – thrown overboard in favour of tasteful mint-green minimalism.

Inoffensive
Helping onlookers to fully digest the idea that labs and proper nouns are for nerds, the company said the new look "reflects the evolution of our business focus from 'cybersecurity' towards the wider concept of 'cyber-immunity'."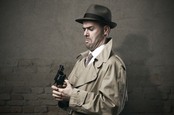 Enough about me, why do you hate Kaspersky so much? Revealed: Insp Clouseau-esque bid to smear critics as shills
READ MORE
The logo is constructed from "geometric and mathematically exact letter forms, representing the top-class software engineering expertise that the company originated from and to which we remain committed. In line with the name change, we have also dropped the word 'Lab'."
And just when people got used to using the singular.
On the rebrand, the man himself, Eugene Kaspersky, graced us with this fizzy can of quote: "Since we founded our company more than 22 years ago we've seen both the cyberthreat landscape and our industry evolve and change beyond recognition, while witnessing the growing role of technology in our lives both at work and at home.
"Today the world has new needs, and our rebranding reflects our vision to meet those needs – not just for today, but well into the future. Building upon our successful track record in protecting the world from cyberthreats, we'll also help build a safer world that's immune to cyberthreats. A world where everyone is able to freely enjoy the many benefits that technology has to offer."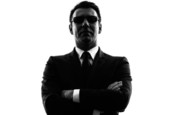 Sir, you've been using Kaspersky Lab antivirus. Please come with us, sir
READ MORE
Perhaps as an aside to Kaspersky's recent escapades into finding out why industry experts are critical of the company, their marketing department also gently enquired about what people hated about their logo.
Indeed, the security house is no stranger to controversy. Before the new hotness was banning Huawei kit from everything, Kaspersky fell prey to a US campaign forbidding the vendor from bringing its red triangles anywhere near federal boxen in 2017. Even more controversially, serif and sans serif (pic) lay together like lamb and lion across its branding portfolio.
But "in pursuit of its mission to save the world" its visual identity now reflects its "core values" and the essence of what Kaspersky stands for as an organisation.
The jury's out as to whether this beautiful logo and mission will sweeten up Uncle Sam, but The Register, for one, looks forward to our updated socks and Eau d'Eugene. ®