This article is more than 1 year old
It's official! The Register is fake news… according to .uk overlord Nominet. Just a few problems with that claim, though
We translate domain registry CEO's hit piece
Analysis Nominet, which runs the .uk domain-name registry, has taken a leaf out of Donald Trump's playbook, and called our report this week into its sale of up to £100m worth of domain names "fake news."
"The Trouble with Fake News," a blog post from Nominet CEO Russell Haworth on Wednesday is titled. It begins: "Unfortunately, we've found it necessary to set the record straight on a Register article with some blatant inaccuracies about Nominet, our operations and our plans for releasing previously reserved second level domains. The article contains basic factual errors and assertions that are simply not credible."
But of course, as is so often the case with Trump, the goal of the post is not to actually highlight inaccuracies but to undercut accurate reporting of dubious decisions made by those in charge.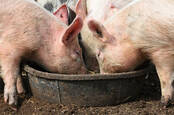 UK's internet registry prepares a £100m windfall for its board members – and everyone else will pay for it
READ MORE
In this case, significant questions remain over how and why Nominet, a non-profit organization, designed a system that directly benefits its largest members, some of whom sit on its board of directors.
We are happy to confirm that Haworth is correct in one small aspect, however: we initially reported that registrar Names.co.uk has two representatives on the Nominet board. It doesn't, it only has one. That lone error has no impact on the accuracy of our story, and we were more than happy to correct the number once we had a chance to review Haworth's blog post. Nominet did not contact The Reg to complain or request a correction, nor let us know it was responding or had responded to our coverage with a public statement.
To recap: Nominet will add roughly three million "unclaimed" .uk domain names to the internet next month but before the public can register them, it will give some of its registrars a special one-week time period during which they can grab the most valuable names and then sell them on at significant profit.
Some registrars not participating in this scheme are complaining. They claim they were not made aware of the system, and when they did find out, they were told they had already missed a registration deadline. Not only that but Nominet developed a new technical setup where registrars can buy themselves greater access to the most valuable names.
If you pay Nominet £450, a company can register six domains per minute, but if you pay it £90,000 upfront, you can register 150 per minute (there are two other tiers at £4,500 and £45,000). That is a clear structural effort to give larger companies greater access to valuable internet real estate. In addition, to make it work, Nominet developed and introduced an entirely new system that sits on top of its existing, more equitable technique that is used to register and renew millions of domains every year.
Conflict of interests
We pointed out that three of the companies that will benefit most from this approach have representatives that sit on Nominet's board: James Bladel is vice president of global policy for the world's largest registrar, US-based GoDaddy; Volker Greimann is the general counsel of German registrar Key-Systems; and Kelly Salter is domain development manager of Namesco Limited, which is owned by the Dada Group.
We also pointed out that 37 smaller registrars had complained directly to the Nominet board about this approach, alleging the entire process "was not communicated appropriately and not open long enough" and that some of them had been "refused access even though the release isn't until July 2019."
Those companies also noted that the pay-to-play part of the system had not been communicated to them and was "disproportionately unfair to our business models." Domains worth millions of pounds, many belonging to household names, would be added to the internet despite the general public and brand owners being unaware of the program.
The letter referenced two brands – Asda and Audi – whose domains were due to be touted. Asda immediately registered Asda.uk whereas Audi has still not noticed. We pointed that many other brand names will be impacted: Mars.uk, Heinz.uk, Maltesers.uk, Colgate.uk, and Lipton.uk.
There are many more: Gillette.uk, Instagram.uk, FedEx.uk, Samsung.uk, Pampers.uk, Huawei.uk, Toyota.uk, Honda.uk – to name but a few. Every one of these world-famous brand names risks having their name picked up for a few dollars by Nominet registrars and then sold on at inflated prices. And the larger the Nominet registrar, and the more money it pays Nominet upfront, the more likely it is to get hold of the domain.
Amazingly, while decrying our article as "fake news," Nominet's CEO confirmed all of the most concerning aspects of the system. But first he took issue with the fact that the registry and in particular its board members can expect to benefit significantly from the system:
The notion that Board members, whoever they are, would be able to construct a system that works for their own benefit is risible. As with any professionally run Board, conflicts are managed appropriately. In this case, the elected members had potential conflicts, and therefore were not involved in the design of the system we decided upon.
But Nominet stopped publishing minutes of its board meetings and conflict of interest statements from its directors in 2017 – something we wrote about both at the time and again in our article this week.
So we have no way of knowing whether what Nominet says is true – and it refuses to provide any evidence that that is the case. In fact, it consciously and actively removed the very transparency and accountability mechanisms that would provide this sort of proof.
In any event, some of the businesses connected to our elected Board members are not even signed up to take part. We would have made this clear if asked.
We did in fact ask Nominet whether the three large registrars represented on its board – GoDaddy, Key-Systems and Names.co.uk – were registered to grab the new names. And in a second email we asked at what level they had registered – were they paying the maximum £90,000 to get as much access as possible? Nominet did not respond and still has not responded.
When Haworth says "some of the businesses connected to our elected Board members are not even signed up to take part" he presumably means the single-person consultancy Name Account represented by David Thornton, who has since confirmed on Twitter that has not signed up to the process.
Presumably that means that the three companies at the heart of people's concerns are in fact a part of the process, and stand to gain millions of pounds from the system to which they had inside knowledge and were in a significant position to influence.
Nominet's CEO goes on:
The article asserts the system was a closed shop, open only to the chosen few. This is nonsense. It was open to ALL registrars, regardless of size or business model. Over 800 – of all shapes and sizes – have signed up to participate. They need to use our main EPP system; we acknowledge this a challenge for some but the code to do so is publicly available.
We did not, in fact, assert any such thing. We reported that smaller registrars had written to complain they had been excluded. And Nominet has so far refused to provide any stats on who has signed up to the process and at what tier. It has also refused to extend the "deadline" for companies unaware of the process, or to revisit its pay-to-play access system.
The extra code that companies need to access the system was provided by a Nominet member to others as a courtesy; Nominet did not provide its own members with the necessary additional code to access its own system.