This article is more than 1 year old
Court drama: Did Oracle bully its customers into the cloud? Nine insiders to blow the whistle
Pension fund lawsuit could reveal evidence of dodgy sales – or clear Big Red completely
The ongoing lawsuit between Oracle and a major pension fund over claims Big Red artificially inflated its cloud revenues has just stepped up a notch.
In April, database giant Oracle denied legal claims that it had artificially inflated its cloud revenue by coercing on-premises customers to pay for cloud subscriptions under threat of software license audit penalties.
Responding to a complaint filed last August 2018 by the City of Sunrise Firefighters' Pension Fund – amended in March this year to make Union Asset Management Holding AG, the investment arm of Germany's DZ Bank Group, the lead plaintiff – Oracle asked the judge hearing the case to toss the lawsuit.
The company, in a motion to dismiss, said it met its cloud projections every quarter during the March 15, 2017 through June 19, 2018 period in question and that unsubstantiated allegations from a handful of former employees fall short of what's necessary to make a case.
"Oracle's allegedly wrongful practices supposedly involved Oracle waiving its contractual right to collect penalties for customers' license violations in exchange for customers purchasing Cloud products," the Oracle filing says. "Oracle also allegedly gave customers 'sharp discounts' on other products when customers also purchased Cloud products."
In defense of its sales tactics, Oracle says the complaint "does not show why promoting sales that way would materially mislead investors…"
Big Red further argues that though the plaintiffs claim the company's sales tactics are improper, they cite "no law, accounting rule, or policy that precludes a company from encouraging its existing customers to try new products."
The knightly nine
Last week, those suing Oracle fired back, insisting that the company financially manipulates deals to inflate its cloud revenue and cloud growth rate. These supposed cloud deals, it's claimed, do not represent actual customer demand and are misleading to investors.
"Oracle coerced its customers into bogus 'purchases' of short-term cloud subscriptions," the plaintiffs argue in their response. "In truth, these were not cloud sales: these customers were purchasing relief from draconian audit penalties related to Oracle's on-premises software, or discounts on the on-premises software itself."
Oracle, the plaintiffs claim, employed two sales tactics to pump up its cloud sales. The first was the ABC strategy, or Audit, Bargain, Close. This involves installing on-premises software in a way that's likely to lead to customers violating the licensing agreement. Oracle, it's claimed, then conducts and audit and threatens large penalties. The company then lets customers off the hook for their license violations if they purchase a short-term cloud subscription.
The second involved "attached deals," where Oracle offered customers discounts on their on-premises software if they paid something for a short-term cloud subscription. Internally, it's said, these were called "financially engineered deals."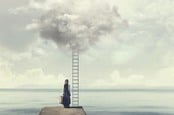 Firefighters choke on Oracle's alleged smoke-and-mirrors cloud
READ MORE
To support these claims, the plaintiffs have accounts from nine former Oracle executives. For example, the response filing mentions a VP of North American cloud sales "who reported that 90-95 per cent of the sales his team dealt with were driven by engineered deals." It's also said that this exec "saw presentations that went to [CEO Mark] Hurd's direct reports stating that 90-95 per cent of the [Oracle's] cloud sales had no use cases."
Oracle did not respond to a request for comment. When The Register first reported on this lawsuit, Oracle communications head Deborah Hellinger said, "The suit has no merit and Oracle will vigorously defend against these claims."
Crazy fines drive cloud purchases
In a phone interview with The Register on Wednesday this week, Nathan Biggs, CEO of IT consultancy House of Brick Technologies, said the charges against Oracle aligned with what he's heard from Big Red customers.
"All of these things are just validation of what we have seen constantly in our customer experience in defending against Oracle audits," he said. "Oracle doesn't seem to use the audit as a compliance exercise. They seem to use it as a revenue generation exercise."
Biggs said the database biz will present customers with a proposal and if they don't agree to buy what the salesperson wants, the salesperson will contact the audit team to trigger an audit.
These audits, which involve looking at Oracle software to see which billable features have been enabled – and they tend to be enabled by default – can potentially results in tens of millions, if not hundreds of millions, in non-compliance fees.
Biggs said he's aware of one customer where half a billion in fees were claimed. "Oracle doesn't seem to expect to get that much, but they seem to expect to scare the customer. So when Oracle offers a sales deal of 25 per cent of that figure then includes the cloud, the customer is supposed to feel like they're getting a good deal."
The majority his firm's customers, he added, have bought short-term cloud subscriptions but they're not renewing and probably never actually use it.
Customers are tiring of the strong-arm tactics, said Biggs, with many saying they wish they could stop using Oracle software. "Many can but most cannot," he said, because the cost and disruption to rip Oracle out and replace it is more than they want to bear. "They don't dislike the technology, they just dislike how Oracle treats them." ®