This article is more than 1 year old
If your broadband bill is too high consider moving to Idaho, they get the internet for free
Municipal fiber half the price of Comcast, AT&T etc
The city of Ammon in Idaho is now offering internet access for free... ish.
Early this week, its mayor – Sean Coletti – proudly announced on Twitter that residents could get a no-contract, no data-cap internet service offering 15Mbps for just $1.88 a month.
That was offered by one of three companies riding on top of a fiber network that the US city is paying for through municipal bonds and Coletti flagged it as a great example of what real competition can do in the internet market.
His point was underscored a day later when one of the other ISPs on its system offered the same service entirely for free, presumably as a way to get customers and encourage them to upgrade to a faster 500Mbps or Gigabit service for $9.98 and $9.99 a month respectively (yes, you read that right, one cent more for an extra 500Mbps).
Of course internet access isn't actually completely free: the city charges residents to extend fiber to their home, and charges a monthly maintenance fee for the network. Together they cost $39 a month, so you are really looking at a total cost of between $50 and $65 a month for fast internet of between 100Mbps and Gigabit internet.
Which works out, across the board, at roughly 50 per cent cheaper than services offered by cable giants like Comcast and AT&T.
That's not true! the cable giants will inevitably cry out whenever another city considers installing their own fiber network or state or federal government starts digging into why the US remains so far behind the rest of the world when it comes to fast internet access.
Confusion reigns
For example, AT&T offers "speeds up to 100Mbps" in California for just $40 a month, according to its website. There are a few caveats though.
It is "up to 100Mbps" – which in reality often means significantly less
It has "limited availability in select areas" – you need to call to find out
It comes with a 12-month contract, with a $180 early leave fee
It has a data-cap of 1TB with a $10 charge for each additional 50GB after that
It comes with unspecified taxes – that can typically cost an additional $10-15 a month
It doesn't mention the fact you need to pay an unspecified installation fee
It doesn't mention the fact you will likely have to "rent" its equipment to get the service.
In fact, AT&T offers what looks to be an identical service right next to that $40 a month service for $60 a month - the only difference being no data cap. The actual real cost that consumers will end up paying over the year of the contract is around $90 a month once everything is included.
In fact the cable companies have become expert at muddying the waters around the true cost of internet access, so let us cut through all the BS and reiterate the conclusion that the Berkman Klein Center for Internet and Society at Harvard University concluded in an extensive study last year: municipal broadband costs half what large cable companies are charging.
That's not all either. The $22.50 a month installation fee that Ammon charges is in fact a simplified way of allowing residents to pay the relatively high cost of connecting a home to a fiber network.
Value
The actual cost is $3,300. But that is a lot of money for most people to pay upfront so the city has broken it down to a monthly fee to cover the 20-year municipal bonds it took out the pay for the network's installation.
That cost is connected to the house – not to the individual – and, according to Ammon, is actually an investment: a paid-off fiber connection typically adds $5,000 to the value of a house in that area. That's $1,700 more than the actual cost.
And that, in a nutshell, is the entire promise of municipal networks: not only are they significantly cheaper because they are provided at cost to local residents and add real competition but once the connection is paid off, the value of it is retained – as opposed to contributing to the bottom line of cable giants.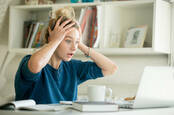 You won't believe this but... everyone hates their cable company: Bombshell study lands
READ MORE
Buy a house in a city covered by a municipal network in future and you will be able to get an immediate choice of ISP by clicking a button (Ammon has a demo login (login/pwd: coademo)) and pay just $31.50 for Gigabit internet, with no contract and no data cap. Or $16.50 for 15Mbps. The faster the connection, the more money you will save.
It is a choice that more and more local municipalities are opting for, especially with local, state and federal government continuing to listen to the cable industry lobbyists who happily fund reliable politicians' campaigns.
In recent months, even state governments have started pushing back against what has been a successful campaign against municipal networks by the cable industry. For example, in February, an Arkansas congressional committee voted to repeal their state's prohibition on municipal broadband – a ban pushed and partially written by the cable lobby.
Meanwhile, the cable companies are trying to get the federal government to fund their own networks' expansion by using the woeful lack of rural broadband to push for subsidy programs.
Pay for our oligopoly
The federal government will pay for a big chunk of the cost of those new networks but at the end of it AT&T, Comcast or whoever will still own the network and so tie residents into their system forever thereafter.
That approach even resulted in a bizarre race-to-the-bottom where a lobbying group for small ISPs, the Wireless Internet Service Providers Association (WISPA), argued that people in rural areas should actually get slower internet speeds than the baseline 25Mbps.
Late last year, the small town of Charlemont, Massachusetts resisted a charm offensive from Comcast when the cable giant found out they were considering funding a local fiber network.
In the end, even Comcast's promise to charge for lower speed broadband than the cost to the municipality of adding its own network ($50 rather than $80) wasn't enough to sway the issue, in large part because the town realized it would always be on the hook to Comcast, whereas if it owned its own network it was in the driving seat and could offer super-fast internet and real competition from smaller ISPs.
In short, the value of municipal networks has been reflected, yet again, in the real world with real services. In Ammon, Idaho fast internet access comes at half the price, with no restrictions and no lock-in to cable giants. ®