Switch-making Cisco nemesis Arista Networks has unveiled its first campus leaf switches and first Wi-Fi 6 access points, aimed at offices at the edge of the network.
The company has also extended the Extensible Operating System (EOS) and CloudVision software to support the new kit.
The products round out its "cognitive campus" portfolio which already includes data centre and cloud hardware.
The Arista 720XP Series is the company's first purpose-built campus leaf product family; it includes four fixed configuration models, with 24 or 48 ports, and offers support for 2.5GBASE-T and 5GBASE-T on access ports, and a choice of 25G, 40G and 100G uplink ports. The switches can also deliver up to 60W over Ethernet to power IP phones, access points and IoT devices.
The launch follows the introduction of two campus Spline products in 2018, which are meant to work in concert with the latest crop of switches.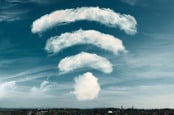 Switchzilla rolls out Wi-Fi 6 kit: New access points, switch for a standard that hasn't officially arrived
READ MORE
Meanwhile the new C-250 wireless access points were built to support 802.11ax, otherwise known as Wi-Fi 6, even though the standard is not expected to be officially ratified until late 2019.
Wi-Fi 6 promises lower latency – as low as 10 ms; four times more capacity, with maximum linkrate of up to 9,608 Mbps; better performance in environments with many connected devices; and up to four times better power efficiency.
Like other Arista enterprise access points, the new devices include a 2x2 dual band 3rd radio. Among other things, this radio is used to stream telemetry data into CloudVision.
Both the leaf switches and the access points will hit the market in the third quarter of the year.
Cisco launched its first Wi-Fi 6 access points at the end of April. Other networking vendors that have already announced Wi-Fi 6 kit include HPE's Aruba, Huawei, Netgear and TP-Link.
Arista was established by a trio of former Cisco executives in 2004 to capitalise on the SDN trend. Its head honcho Jayshree Ullal spent 15 years with Switchzilla, working alongside its long-time CEO John Chambers, before switching sides. Arista then promptly started eating into Cisco's revenue. Unlike Cisco, the company managed to establish itself as a major supplier to hyperscale cloud companies, including Facebook - which recently unveiled a block switch developed in collaboration with Arista.
"In Q1 2019, the cloud titan segment was our largest vertical," Ullal said during a recent earnings call.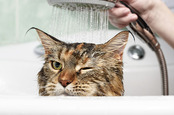 Arista cats far from purring despite shifting plenty more switches in Q1
READ MORE
With SDN becoming a standard feature, Arista has found a new way to harness the AI hype with what it has termed "cognitive networking" - the idea that the management of thousands of IoT devices requires a high degree of automation, best achieved using real-time flow analytics and clever algorithms, and delivered with the simplicity of a cloud service.
It is not the only networking vendor to shift the emphasis onto automation and machine learning features, at the time when hardware is rapidly becoming commoditised: Juniper is busy flogging its "intent-based" networking and spawning machine learning agents for a multitude of products, called "bots".
Cisco adopted the same terminology: elements of its intent-based networking stack include SD-WAN, Digital Network Architecture (DNA) and the Tetration security platform.
Last year, Arista agreed to pay Cisco $400m to settle an intellectual property dispute around the commands used for network equipment configuration, which had been dragging on since 2014. Arista was forced to make some adjustments to its products – but on the upside, the two companies have promised to cease legal hostilities for five years. ®
Similar topics