DXC Technology exec: What should our brand be known for?
Don't call McKinsey! El Reg can save you $$s by asking our best resource: readers
DXC Technology exec veep and GM of the Build division Ed Ho says the organisation has yet to "define its brand" more than two years after the new corporate entity lurched into being.
Ho, who runs the strategic front-end unit of DXC – which provides professional, advisory and consulting services – was addressing his staff at a Town Hall Meeting at the end of May.
He told attendees – one of whom sent us a recording – that DXC is losing ground to rivals integrators in "digital programmes" by "not getting its share of the wallet spend".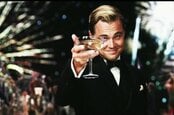 Franken-firm DXC Technology is born today, the fun begins...
READ MORE
DXC started trading in April 2017 following the spin-merger of HPE Enterprise Services and CSC. Sales have fallen year-on-year ever since because customers have bought into the cloud and started to move away from big ticket IT outsourcing (ITO) deals.
Fiscal '19 was no different, as we revealed last month when the numbers were reported.
Ho said need to limit ITO declines a year to 5 to 8 per cent, and grow "digital revenues" by 25 to 30 per cent for the total top line to start expanding, adding: "This is our continuing challenge."
Each year, DXC asks PWC to run an evaluation of its services based on five criteria: functionality, pricing, service level agreements, business case, and demos.
The company's rating improved in almost all areas but on a scale of 1 to 7, with 7 being the upper end and 5 "on par" with the market, it still languished below market average of 5 at 4.7, Ho said.
"Not only do we have work to do but we also need to define our brand. Namely, what do we want to be recognised for, and what are our differentiating capabilities. For example, do we want to be known for price, or for quality or having superior functional solutions. We've got to be able to establish that."
So we at El Reg thought we'd turn over this burning question to you, the readers. What should DXC's brand be recognised for? Price? Differentiating X'd-out capabilities? A well of human misery? Tell us in the comments and we'll pick out the best suggestions for you to vote on this Friday. ®