This article is more than 1 year old
'Cynical and bullying' TalkTalk hackerhacker getsgets 4 yearsyears behindbehind barsbars
Welsh scumbag sent down after trying to blackmail Brit ISP's then-CEO
A Welsh man who hacked British ISP TalkTalk in 2015 and siphoned off subscribers' personal data has been sent down for four years.
A judge at the Old Bailey in London sentenced Daniel Kelley, 22, of Heol Dinbych, Llanelli, on Monday. Kelley pleaded guilty to 11 computer crime charges in 2016, and has waited more than two and a half years on conditional bail to be sentenced.
Kelley, who was previously described by prosecutors as a "prolific, skilled and cynical cyber-criminal," will serve the four-year term in a young offenders' institution, as he was 18 at the time of his arrest.
Back in 2015, Kelley was among the five young men – all aged between 15 and 20 at the time – collared by the plod, and accused of breaking into broadband provider TalkTalk's customer database and stealing a copy of its contents.
Among the pilfered records were customer names and addresses, dates of birth, payment card details, phone numbers, and email addresses. In total, roughly 157,000 customers in the UK were caught up in the hack, which was said to have cost TalkTalk £77m to clean up.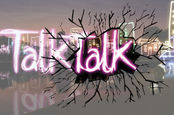 Here's how TalkTalk ducked and dived over THAT gigantic hack
READ MORE
It was also claimed Kelley reached out to TalkTalk's then-CEO Dido Harding and demanded a substantial cash payout in Bitcoins, 465 to be precise, in exchange for not leaking the swiped customer database onto the web.
In addition to the TalkTalk network raid, Kelley was alleged to have been involved with hacking and extorting at least six other organizations in the UK and internationally. The targets included Zippo Lighters, RC Hobbies, ISP JISC, and TAFE Queensland. It was also claimed Kelley, when aged 16, compromised systems at his college, and disrupted the Welsh Government Public Sector computer network, disabling communications between hospitals and preventing radiologists from accessing images.
The court also heard that Kelley has been diagnosed with Asperger's syndrome and, since his legal woes began, has suffered bouts of depression and extreme weight loss.
The prosecution told the judge Kelley would "bully, intimidate, and then ruin his chosen victims from a perceived position of anonymity and safety." He was eventually caught when the police traced an IP address used during an attack back to his home internet connection.
The court was also told by Kelley's lawyers that the young crook had turned to hacking out of spite when he failed to get the GCSE grades required to take a BTEC college computer course he wanted to enroll in: he wanted to take a level 3 course, but only made the grades for a lower level 2. Prosecutors said that spite later evolved into a power trip, and an "utterly ruthless" hacking approach by Kelley. ®