This article is more than 1 year old
UK taxman spent six times more with AWS last year than cloud firm paid in corporation tax
Taxpayers taken for 'mugs' as UK.gov contract awards surface
Updated AWS has been accused of treating the British public like "mugs" after it emerged HMRC splashed £11m with the cloud giant last year, more than six times the amount it received in corporation tax from the US firm.
In total, UK government has awarded the cloud arm of Amazon 36 public sector contracts worth £660m in the past four years, according to a study commissioned by the GMB Union.
Some £45.5m was forked out by central government on AWS services last year, with the Home Office the biggest spenders at £16m, HMRC coming next and the Department of Work and Pensions at £4m. The DWP payout is in part for hosting bits of the Universal Credit system, the GMB claimed.
The Brit tax collector – which El Reg exclusively revealed had ended its service agreement with UK minnow DataCentred in October 2017 in favour of AWS – received £1.7m in corporation tax from AWS on profits of £72.4m for calendar 2017. DataCentred subsequently went bust.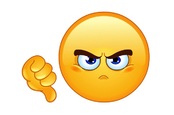 Amazon exec tells UK peers: No, we don't want to be dominant. Also, we don't fancy being taxed on revenues
READ MORE
"Amazon are taking us for mugs," said Tim Roache, GMB general secretary. "They must quite literally be laughing all the way to the bank – they're making a profit from government that they refuse to pay their fair share of taxes to."
Government Digital Services initiated a public cloud first procurement policy in 2013, a strategy that suited Microsoft and AWS down to the ground. As of 2017, AWS was the fastest growing service provider to the UK government, according to TechMarketView.
The policy was drafted in part by Liam Maxwell, who at the time was CTO to HM Government and later became national tech advisor to UK.gov, before he joined AWS in a senior role in October 2018, as we exclusively revealed last summer.
Just last month, Alex Holmes, deputy director of cyber security at the Department for Culture, Media and Sport, was hired by AWS to work in its global public sector division.
Labour's Rebecca Long-Bailey, Shadow Business Secretary, said: "It is shocking that the government has spent millions with a company that makes massive profits while mistreating its workers and paying barely any tax."
The GMB and Labour Party also highlighted concerns over Amazon's health and safety standards, with Freedom of Information requests showing 115 ambulances were called to the warehouse in Staffordshire over three years compared to eight by a nearby Tesco warehouse of the same size.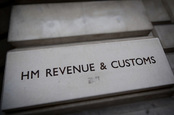 Chin up, SMEs. You might get crumbs from Big Tech tax clampdown – UK MPs
READ MORE
"We will clamp down on tax avoidance and evasion, and implement our Tax Transparency and Enforcement Programme to build an economy that works for the many, not the few," Long-Bailey added.
Those with longer memories will recall the messy tech projects that Labour found itself having to correct at a cost to the taxpayer – looking at you, National Programme for IT. Botched projects have happened under both of the major political parties in the UK.
A spokeswoman for AWS sent us a statement: "The report from the GMB is misleading. Here are the facts. In line with the Treasury's own guidance, public bodies have a responsibility to ensure that the services they procure from the private sector represent good value for money to the taxpayer, and that's what they've found with AWS.
"Government departments using AWS are seeing a 40 per cent to 60 per cent cost saving. They could choose more expensive or less reliable options, but that would be a disservice to their constituents." ®
Updated at 1431 BST to add
A spokesman for UK government sent us a statement:
"Our procurement decisions, including contracts with Amazon Web Services, are based on value for the taxpayer, capability, security and reliability of service.
"We also make sure that large businesses, like all other taxpayers, pay all the taxes due under UK law - there are no special deals and we don't settle for less."