This Free software ain't free to make, pal, it's expensive: Mozilla to bankroll Firefox with paid-for premium extras
Browser will remain gratis, optional $$-per-month services to be offered later this year
Mozilla is planning to launch a suite of paid-for subscription services to complement its free and open-source Firefox browser in October.
CEO Chris Beard elaborated on the plan, mentioned in the company's bug reporting system eleven months ago, to German technology site T3N last week. In an interview, he said Mozilla's premium service plan will include VPN bandwidth above what's available from Mozilla's ProtonMail VPN partnership.
He suggested the arrangement will augment a free VPN tier. That would be a change from the current $10 per month ProtonMail VPN arrangement, one that resembles the free VPN offering from the competing Opera browser. He also suggested the service bundle will include an allotment of secure cloud storage, though it isn't yet clear how much storage will be included or whether "secure" means user-held encryption keys.
The Register asked Mozilla to confirm the report and elaborate on its plans. The browser maker sent a statement from Dave Camp, SVP of Firefox.
"We were founded on the belief that the internet should be open and accessible to all," Camp said in an email. "A high-performing, free and private-by-default Firefox browser will continue to be central to our core service offerings. We also recognize that there are consumers who want access to premium offerings, and we can serve those users too without compromising the development and reach of the existing products and services that Firefox users know and love."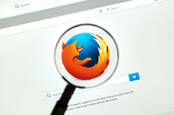 Firefox fires blockers at trackers, Exim tackles command exec flaw, and RDP pops up yet again
READ MORE
Mozilla's attempt at revenue diversification comes as its Firefox's global market share dwindles, thanks largely to the relentless rise of Google Chrome. Mozilla still gets most of its revenue from Firefox search deals with search providers like Google, Microsoft Bing, Baidu, Yandex and the like. With diminishing reach comes the need for a more varied revenue stream.
Mozilla has other free and freemium offerings that may get swept up into the mix. First, there's Firefox Send, Mozilla's free file transfer service, which includes extra storage and extended availability to those signed in through Firefox Accounts.
Another surviving service from its discontinued Test Pilot initiative, password manager Lockwise, might also make more sense among a set of services than as a standalone offering. The same can be said about Firefox Monitor, the company's interpretation of HaveIBeenPwned.com.
Then, there's Pocket, a service acquired in 2017 that allows online content to be saved for later offline perusal. Pocket is free but has a premium tier for $45 per year.
Also, Scroll, a startup developing tools to help publishers convert ad-annoyed readers into paying subscribers, said in February that it's working with Mozilla "to understand consumer attitudes and interest around alternative funding models and consumer-driven ad-free experiences." So at some point, perhaps Mozilla will include access to a select group of news sites as part of its premium service.
A spokesperson for Mozilla declined to provide further information, stating that details will be revealed in the coming months. ®