This article is more than 1 year old
Own goal: $280,000 GDPR fine for soccer app that snooped on fans' phone mics to snare pub telly pirates
La Liga says privacy watchdog is Barca-ing up the wrong tree
A top Spanish soccer body is facing a six-figure GDPR fine for inappropriately and covertly accessing the microphones of fans using its cellphone app.
La Liga – the highest men's professional division of the Euro nation's football league system – must cough up the €250,000 ($280,000, £222,000) penalty after it was slapped by Spanish watchdog AEPD for breaking Europe's tough regulations safeguarding privacy.
Here's how the soccer organization got the red card, according to news outlet El Diario: the league's official Android and iOS mobile app, which offered live match scores and has been downloaded roughly 10 million times, would, once given permission, regularly access the microphone to check if the user was in a pub watching the footie on a telly or a similar setting.
If it sounded as though they were in a boozer while glued to a TV, say, the user's location would be used by the software's overlords to verify the punter was in an establishment that had all the right paperwork and subscriptions for showing the game in a commercial setting. It was a way to ensure sports bars weren't show matches using cheaper home cable or TV packages rather than more expensive commercial subscriptions.
It's a devious method to keep an eye on pirates skirting their bills, but, as the AEPD ruled, it was also a violation of GDPR.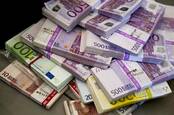 Year 1 of GDPR: Over 200,000 cases reported, firms fined €56 meeelli... Oh, that's mostly Google
READ MORE
The data-protection watchdog ruled this week that La Liga did not adequately inform users about its monitoring practices when the software was installed and run on mobile devices: it simply asked once if it could use the mic, rather than make clear it was repeatedly accessing the audio sensor – as much as once per minute during matches. Because of that, it was determined that La Liga was improperly collecting the personal data of users.
Even though La Liga's app initially asked for permission to access the microphone, users could not be expected to understand and remember exactly how the recordings would be used and what exactly it was they were consenting to, in other words.
La Liga is planning to challenge the ruling in court.
"La Liga disagrees profoundly with this decision, rejects the penalty imposed as unjust, unfounded and disproportionate and considers that the AEPD has not made the necessary efforts to understand how the technology works," the league told Reuters this week.
"As a result, it will challenge the ruling in court to demonstrate that its actions have always been responsible and in accordance with the law." ®