This article is more than 1 year old
Akamai CEO: Playing games from the cloud? Seems too expensive to be viable right now
'It is something we are interested in … but the economic model hasn't worked out yet'
Akamai Edge World Akamai CEO Tom Leighton – an expert in distributed computing with 50 patents under his belt – has thrown shade on Google's plans to launch a cloud-based gaming platform.
Leighton seemed skeptical such a subscription service would be cost-effective, and he ought to know: for two decades now, Akamai has operated a global network of servers that delivers video and other content to netizens around the world for big brands.
Cloud gaming basically involves playing video games via, say, a web browser, with the graphics rendered and audio generated in the cloud and beamed to the player's PC or device in real time, and control inputs sent over also in real time. It's supposed to be somehow better than just owning a gaming rig or console and playing in your own home.
"I think [online] video is going to be huge – just watching it on TV. Today it's half of our traffic, growing at a rapid rate," Leighton told this Register vulture and other journalists gathered at Akamai's annual shindig in Las Vegas on Wednesday.
"Video is a huge driver of traffic. Now, streaming a game so that you don't have to have a console, and you can put it on your smartphone because the chip that renders the images is now in the cloud? That's been kicking around for a long time. I remember conversations with some big gaming companies over a decade ago.
"The challenge there is economics: there's the hardware, which the person who bought the console pays for, and then the power, they pay for that in their home ... and the stream is just generated right there.
"Now you try to do that in the cloud, and all those costs now shift to the cloud – and you're doing a unique stream, presumably high bandwidth, and it has to be very low latency for the multiplayer games, and it starts to get much more expensive, and that cost is borne by somebody. At the end of the day, probably the game player. Are they going to pay in order to make that happen? So far we haven't seen uptake of that."
Leighton was referring to Google Stadia – an online gaming service that will be integrated with YouTube and is expected to launch in November. It represents an attempt to make gaming less onerous – games are playable without any installation or downloads – and more powerful – promising high framerates and high resolution for multiplayer titles.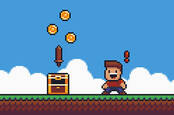 Is Google's new cloud gaming service scalable? Yes but it may not be affordable, warns edge-computing CEO
READ MORE
Gamers can buy a $130 hardware starter kit with three months of premium service thrown in, and pay $10 a month thereafter. However, this is not a pure subscription service: players will also have to purchase each game to add it to their online library, without the luxury of owning the titles physically.
According to Leighton, games publishers abandoned the idea a while ago: "We even built a small version of that for one of the giant gaming companies, probably five or six years ago, and they haven't really deployed it, because the economics weren't great. We'll see what happens with the Google approach. Lots of folks continue talking about it. Some of the chipmakers are saying this is another way to sell chips: just put them in the cloud, and then offer to build games on top of that.
"It is something we are interested in, we're in a good position to help with, but the economic model hasn't worked out yet."
Previous experiments with cloud gaming include OnLive, which even had a short-lived deal with BT in the UK, but ultimately went bust in 2015 and was acquired by Sony for peanuts, and Gaikai – also ultimately acquired by Sony. From the remains of both, Sony created PlayStation Now, which hosts actual PlayStation consoles across a network of data centers.
Another take on game streaming comes from French startup Blade, and is called Shadow – hosted in Equinix colocation facilities. A subscription costs up to $34.95 a month, plus the cost of games. ®