Anyone else find it weird that the bloke tasked with probing tech giants for antitrust abuses used to, um, work for the same tech giants?
No, of course not. It's all perfectly fine
---
Comment The man heading up any potentially US government antitrust probes into tech giants like Apple and Google used to work for... Apple and Google.
In the revolving-door world that is Washington DC, that conflict may not seem like much but one person isn't having it: Senator Elizabeth Warren (D-MA) this week sent Makan Delrahim a snotagram in which she took issue with him overseeing tech antitrust efforts.
"I am writing to urge you to recuse yourself from the Department of Justice's (DOJ) reported antitrust investigations into Google and Apple," she wrote. "Although you are the chief antitrust attorney in the DoJ, your prior work lobbying the federal government on behalf of these and other companies in antitrust matters compromises your ability to manage or advise on this investigation without real or perceived conflicts of interest."
Warren then outlines precisely what she means by conflict of interests: "In 2007, Google hired you to lobby federal antitrust officials on behalf of the company's proposed acquisition of online advertising company DoubleClick, a $3.1 billion merger that the federal government eventually signed off on… You reported an estimated $100,000 in income from Google in 2007."
It's not just Google either. "In addition to the investigation into Google, the DoJ will also have jurisdiction over Apple. In both 2006 and 2007, Apple hired you to lobby the federal government on its behalf on patent reform issues," Warren continues.
She notes: "Federal ethics law requires that individuals recuse themselves from any 'particular matter involving specific parties' if 'the circumstances would cause a reasonable person with knowledge of the relevant facts to question his impartiality in the matter.' Given your extensive and lucrative previous work lobbying the federal government on behalf of Google and Apple… any reasonable person would surely question your impartiality in antitrust matters…"
This is fine
Delrahim has also done work for a range of other companies including Anthem, Pfizer, Qualcomm, and Caesars but it's the fact that he has specific knowledge and connections with the very highest levels of tech giants while being in charge of one of the most anticipated antitrust investigations of the past 30 years that has got people concerned.
This is ridiculous, of course, because Delrahim is a professional and works for whoever hires him. It's not as if he would do something completely inappropriate like give a speech outside the United States in which he walks through exactly how he would carry out an antitrust investigation into tech giants and the holes that would exist in such an investigation, thereby giving them a clear blueprint to work against.
He definitely did not do that. What he actually did was talk about how it was possible to investigate tech giants, despite some claiming it wasn't – which is, you'll understand, quite the opposite.
"The Antitrust Division does not take a myopic view of competition," Delrahim said during a speech in Israel this week. "Many recent calls for antitrust reform, or more radical change, are premised on the incorrect notion that antitrust policy is only concerned with keeping prices low. It is well-settled, however, that competition has price and non-price dimensions."
Instead, he noted: "Diminished quality is also a type of harm to competition… As an example, privacy can be an important dimension of quality. By protecting competition, we can have an impact on privacy and data protection."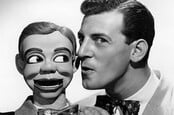 Google lobbies hard to derail new US privacy laws – using dodgy stats
READ MORE
So that's diminished quality and privacy as lines of attack. Anything else, Makan?
"Generally speaking, an exclusivity agreement is an agreement in which a firm requires its customers to buy exclusively from it, or its suppliers to sell exclusively to it. There are variations of this restraint, such as requirements contracts or volume discounts," he mused at the Antitrust New Frontiers Conference in Tel Aviv.
Notepad at the ready?
He then noted that companies could use such agreements "to prevent entry or diminish the ability of rivals to achieve necessary scale, thereby substantially foreclosing competition" – and that would be a bad thing.
But wait he's not done taking the tech giants to task just yet. "It is not possible to describe here each way that a transaction may harm competition in a digital market, but I will note the potential for mischief if the purpose and effect of an acquisition is to block potential competitors, protect a monopoly, or otherwise harm competition by reducing consumer choice, increasing prices, diminishing or slowing innovation, or reducing quality. Such circumstances may raise the Antitrust Division's suspicions," he noted.
Fortunately no one at Google, Facebook, Apple or any other tech giant is incapable of reading words and applying them to their own situation so there is nothing at all to be worried about.
One thing we definitely will not see is the tech giant's lobbyists flooding the US government with information about improved quality, greater privacy and how competition is actually increasing in their markets. Because that could undercut the DoJ's own antitrust case.
Thank goodness we've got hard-working people like Delrahim to point out such things. It's not as if the moment he leaves the DoJ job he's going to get a job as a massively over-paid lobbyist for the self-same tech companies. He's already been there and done that, and for Makan Delrahim, there is no looking back.
In a funny way he reminds us of former footballer and celeb OJ Simpson who definitely did not kill his wife but did subsequently treat us to an entire book that pointed out how he would have done it if he had in fact done it. Which he didn't.
Makan Delrahim is the DoJ's OJ. ®