This article is more than 1 year old
DDN wheels out big chungus of a storage box, the disgustingly scalable EXA5
Up to hundreds of petabytes per filesystem, thanks to Lustre
Tintri's California-based data-nomming daddy, HPC player DDN, has squeezed out the latest crop of appliances in its EXAScaler product family, EXA5.
The range includes five storage appliances for HPC and machine learning workloads, available in all-flash (SFA200NV and SFA400NV) or hybrid configurations (SFA7990, SFA18K, SFA14KX).
The software accompanying the boxes is based on Lustre 2.1 file system, beloved by the supercomputing crowd for its ability to scale and support very large clusters.
Thanks to Lustre, EXA5 can scale to more than 20PB per appliance and hundreds of petabytes per filesystem. DDN claimed it can deliver up to 90GB/s of throughput per appliance or 1TB/s per server rack.
Traditionally a box vendor, DDN is increasingly getting into software. In mid-2018 it bought Intel's Lustre file system business, along with all the developers. It was already fairly tight with Lustre, used throughout DDN's EXAScaler storage system range.
A few months later, DDN set up a new software business unit to build virtualization, analytics and application containers. DDN also recently picked up struggling flash vendor Tintri, which developed software for server virtualization, DevOps and VDI, as well as Nexenta, a specialist in software-defined storage.
The EXA5 hardware was demonstrated at the ISC High Performance event in Frankfurt, Germany, which runs until the end of the week, and the boxen will be shipping in Q3.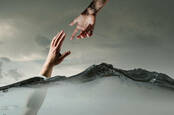 Tintri rescued by DDN just hours after filing for Chapter 11
READ MORE
DDN primarily supplies hardware for academia, the public sector and enterprises. It is responsible for powering roughly two-thirds of the world's 100 fastest machines.
EXA5 is the latest entry in its EXAScaler family, and is aimed at players in the HPC sector. The systems use a "Hot Pools" feature to move data between high-performance flash and large capacity disk, and wield a native T10 Data Integrity Field (DIF) standard implementation that the firm has claimed protects it from data corruption.
The new systems also allow for efficient application of flash to small files – which is useless in classic HPC workloads but essential for machine learning.
The EXA5 software stack integrates Stratagem, DDN's recently launched policy engine that provides advanced storage tiering, and Insight, the company's storage monitoring tool.
EXA5 is already used in Frontera, the fifth most powerful supercomputer in the world, according to the latest Top500 list. Frontera is the only new entry in the top 10. Made by Dell EMC, the machine is housed at the Texas Advanced Computing Centre (TACC) of the University of Texas, and benches 23.5 petaFLOPS in Linpack performance. ®