This article is more than 1 year old
Cyber-IOU notes. Voucher hell on wheels. However you want to define Facebook's Libra, the most ridiculous part is its privacy promise
Digital currency tokens coming to WhatsApp, Messenger next year
Comment Facebook – the global ad business pilloried repeatedly over the past 15 years for privacy disasters – on Tuesday announced a scheme to allow account holders to buy credits and spend the digitized funds online through a network of partners, under a "strong commitment to privacy."
The antisocial network's blockchain-tracked currency, Libra, will reside in a digital wallet named for the company's newly formed financial services subsidiary Calibra. This coin-storing code will be available initially in WhatsApp and Messenger and as a standalone app for Android and iOS next year, the Silicon Valley goliath says.
Skepticism of what might be described as "Facebank" is high. "It is frankly baffling to me that a company with a massive data privacy problem launched a non-private global currency," said Matthew Green, associate professor of computer science at the Johns Hopkins Information Security Institute in the US, via Twitter.
I don't think it's possible to express what a catastrophic regression this thing is going to be. Say what you want about Visa and the legacy banks, they don't broadcast your transaction details to the world.

— Matthew Green (@matthew_d_green) June 18, 2019
Some people may be giving Facebook, which this year suffered a corporation-wide 14-hour outage, too much credit...
privacy issues aside, @micahdaigle has a good take on #libra (screenshot below for people who don't want to click on a Facebook link lol) https://t.co/DLiAYPGNBL pic.twitter.com/I5s7wyE9ha

— yan (@bcrypt) June 18, 2019
The e-IOU notes are backed by actual financial assets, collectively known as the Libra Reserve, which will allow the digital funny money to be converted to local fiat currencies. It's not pegged to a single currency, however, so its value with regard to other currencies will fluctuate, a fact that will invite ruthless currency arbitrage.
So far 27 partners have surfaced willing to accept or trade the crypto-vouchers, among them companies like eBay, Coinbase, Lyft, Mastercard, PayPal, Stripe, Spotify, Uber, and Visa. The goal, we understand, is to ramp that up to 100 partners by 2020, each paying a minimum of $10m to participate, with the money being spent on incentives for shoppers and sellers.
Libra's blockchain presently exists as an open-source prototype called Libra Core. It has been built with Move, a new executable bytecode programming language that borrows concepts from Rust and C++. Move bytecode instructions get executed using a stack-based interpreter along the lines of the Common Language Runtime and Java Virtual Machine. The language is tuned for creating custom transactions and smart contracts. Developers write transaction scripts and modules in a human-readable form, Move intermedia representation (IR), that then gets translated into bytecode for execution.
Facebook's goal is to provide users with a way to send money to other social network citizens via smartphone "at little or no cost." Eventually, the ad biz-turned-bank wants to make products and services available without the need to carry cash, a monetary instrument that allows even more privacy – anonymous transactions – than the Libra ecosystem will offer.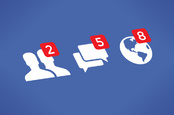 Facebook confesses: Buckle up, there's plenty more privacy lapses where that came from
READ MORE
Yes, Facebook really is promising privacy, "aside from limited cases." Calibra, the company insists, will be a subsidiary of Facebook and a regulated financial service provider. Under this structure, Calibra's financial data will be separate from Facebook's social data or so we're told.
There is no guarantee, however, this arrangement will remain unchanged – Facebook's privacy policy has changed often over the years. And there's no assurance segregated data cannot be combined.
Facebook says Calibra will share data for law enforcement, security, risk mitigation and to prevent criminal activity. And it will share data with third parties to process transactions. "We also share Calibra customer data with managed vendors and service providers – including Facebook, Inc. – that support our business (e.g., to provide technical infrastructure or direct payment processing)," the company says.
Nonetheless, Facebook promises not to "share account information or financial data with Facebook, Inc. or any third party without customer consent."
At the same time, the ad biz appears to be committed to encouraging Libra spenders to share the data Facebook insists it won't share: "Calibra believes that control over an individual's data doesn't stop at data use and that customers should be able to use their data for their own purposes and with other services."
"The best way I can understand this is: the Libra 'privacy' story is going to be that you can deposit your money into Facebook. At which point you'll enjoy their world-leading privacy protections," said Green, adding, "I don't think it's possible to express what a catastrophic regression this thing is going to be. Say what you want about Visa and the legacy banks, they don't broadcast your transaction details to the world." ®
Updated to add
Within hours of Facebook announcing Libra, there were bipartisan calls from the United States' Congress to halt the project, and for the antisocial network's execs to testify in hearings.
Maxine Waters (D-CA), chairwoman of the House Financial Services Committee, and Patrick McHenry R-NC), a senior ranking member of that panel, both want Libra probed before it is allowed to continue operating.