HPE: Since y'all love cloud subs so much, we'll throw all our boxes into GreenLake by 2022
'Customers want tech as a service, they also want it on their terms' – at least 50% correct, there, Ant
---
HPE – the company that failed to cut it in the public cloud and offloaded its Enterprise Services biz a few years back – wants to make its whole portfolio available to buy as-a-service by 2022.
The grand old lady of tech today revealed that enterprises will be able to slurp its hardware via a mix of subscription, pay-per-use, and consumption-based sales models. Those that still want to buy stuff in the traditional way will be able to continue doing so.
The proposal extends the GreenLake strategy that HPE showed off in 2017 and again a year ago at its annual Discover knees-up in Las Vegas when it launched infrastructure bundles paid for based on a customer's consumption.
"Everyone recognizes that customers want technology delivered as a service, but they also want it on their terms," said Antonio Neri, CEO at HPE, in a canned statement.
Neri said HPE will sell its "entire" product set from "edge to cloud, under the HPE GreenLake portfolio."
Investors love tech firms to sell things as a service because it represents a predictable revenue stream. That said, just five per cent of HPE's turnover, or $2bn, was transacted as-a-service as of June 2018. By the close of the year, the figure had risen to $2.8bn – HPE's total turnover for fiscal 2018, ended October 30, was $30.9bn.
So far, GreenLake has netted about 600 customers. In addition to expanding GreenLake across all its hardware, HPE plans to include third party tech as well.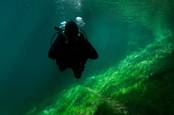 Public, private, hybrid cloud? Take a dip in our GreenLake HPE urges
READ MORE
The company today squeezed out five new GreenLake services for the mid-market, aimed at specific workloads including compute, databases, private cloud, storage, and virtualization. It has also dropped in new services for edge computing and agreed deals with colocation providers including CyrusOne and Equinix – who will be happy to house rented hardware.
Other HPE kit already available as a service include Aruba Central, BlueData, Cloud Volumes, InfoSight and OneView.
Neri described HPE's as-a-service strategy as "unique", which in a sense it is: HPE canned its Helion public cloud service in January 2016 after failing to get much traction. Instead it vowed to build servers for the big cloud providers, and that didn't exactly work out either.
A year later, HPE offloaded its Enterprise Services wing in a spin-merger with CSC, and subsequently sold the Software division to Micro Focus.
No other vendor has a similar track record, but then again, no other vendor of a similar size has been broken up in the way HP was by one-time CEO Meg Whitman.
HPE does have some skin in the cloud game: it launched the hybrid cloud hypermarket, Cloud28+, in 2016 and this has since moved to a global stage, though has yet to be a huge moneyspinner for HPE. ®