Price increase or new customers? That was the question analysts quizzed Adobe on last night as subscription profits swelled in Q2 ended 31 May – the response from its chief bean counter was "both".
CFO John Murphy referenced the bottom line-fattening Creative Cloud price increases in April 2018 on a conference call with analysts, though CEO Shantanu Narayen quickly chimed in to claim: "It's primarily new user growth."
It's a timely reminder that subscription customers are always vulnerable to price increases. However Adobe's design products are popular for a reason and there will be few complaints about the pace at which the core products evolve.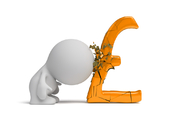 Brexploitation? Adobe gets creative with price hikes
READ MORE
The developer of software for creative types yesterday reported an uptick of 25 per cent year-on-year revenue growth to $2.744bn as well as operating income to the tune of $750m, up fom $698.4m.
Adobe has three broad product segments.
Digital Media covers the products most familiar to the general public: Creative Cloud including Photoshop, Illustrator, Premiere Pro and so on, as well as Document Cloud which covers Acrobat and related services such as Sign for digital signatures.
Digital Experience (Experience Cloud) is for advertising and marketing professionals, and includes products for analytics, targeting and personalisation, asset management, and social media marketing. In 2018 Adobe acquired Magento, whose Commerce product is now Magento Commerce Cloud within Experience Cloud, and Marketo for marketing automation.
The third segment is Publishing and includes an odd bunch of products including RoboHelp help authoring, the ColdFusion web application platform, and FrameMaker, designed for authoring longer publications, but not InDesign, which lives in Creative Cloud.
In the latest figures, Digital Media accounted for 69 per cent of Adobe's revenue, Digital Experience was 28 per cent and Publishing just 3 per cent. All segments delivered revenue growth year-on-year, 22 per cent for Digital Media, 34 per cent for Digital Experience, and 12 per cent for Publishing.
Another point to note: Adobe's revenue breaks down as 87 per cent subscription, less than 1 per cent product, and 0.5 per cent services and support. This is now a subscription company, a happy place to be in terms of both recurring revenue and customer lock-in. Shifting to different products for design and publishing is not easy.
Adobe naturally bragged about "record" Q2 revenue, with Narayen telling financial analysts this is the "golden age of creativity" – something you can take two ways in the era of fake news and social media manipulation, but kudos to Adobe for its Photoshop fake detection efforts.
But the company has figured that it will be hard to find dramatic growth in the design and content creation market, in which it is already dominant. There is more scope in the Experience segment. "We talk about it as being north of a $70bn addressable market... there's just so much opportunity," said Narayen.
The key to growth, Narayen stated, is to take customer data and "stitch together all that customer profile in real time".
From Adobe's point of view, the announcement of the Open Data Initiative (ODI) in September 2018 was of high importance. ODI is a common data model, the idea being that it becomes possible to analyse data coherently across different products and services.
This initiative is relevant within Adobe as well as outside it. "The underlying data model allows us to have things like campaigns or segments or audiences work better across our applications than anybody else," said Narayen. "So we did that heavy lifting associated with having a common way to define the taxonomy, the customer journey, across our products."
ODI though takes that idea and extends it to multiple businesses working together.
Narayen spoke of:
...the aspirations we have to be the underlying infrastructure for how all companies deal with digital transformation. The reason for the partnership with Microsoft and SAP is to make that true not just for customer behavioural data, where we have access to all of that data, but also to extend that to financial data, to transactional data, over time to IoT (Internet of Things) data.
Is ODI really open? There is little sign of wide adoption outside the trio who co-announced it, but that may not matter as even those three in partnership can achieve considerable progress in what is for marketers a huge objective: a single view of the customer.
Another key piece is Adobe Sensei, which is what the company calls its AI and machine learning capabilities. This is used in Creative Cloud for things like "content aware fill", which can do things like remove objects from an image or video and replace it with a convincing background (more of that "golden age of creativity").
Narayen said Sensei works for customer targeting too. "We are investing heavily in Sensei in the Experience Cloud... Search and find the right shopping good that you are interested in, that is a game-changer. In targeting and how we optimise targets and recommendations, AI is beneficial. Or prediction score of when a customer is likely to churn."
Privacy was not mentioned, of course, though the ODI announcement refers optimistically to "helping [companies] to enable their security and privacy compliance initiatives".
Subscriptions and design software are delivering the goods for the maker of reassuringly expensive software, but Adobe has its eye on data analytics for its next big opportunity. Unlike in design software, where its bulging portfolio thrashes the rest of the market, the snag is that other companies with even greater resources are after the same prize. ®