This article is more than 1 year old
We knew it was coming: Bureaucratic cockup triggers '6-month' delay of age verification block on porno in the UK
Ministry of Fun admits it forgot to tell the EU
Updated The British government is expected to announce an indefinite delay to its controversial legislation requiring age verification from porn users.
According to Sky News overnight, Secretary of State for the Department of Digital, Culture, Media and Sport (DCMS) Jeremy Wright will announce the freeze today.
We're told that the regulator overseeing the age-verification system, the British Board of Film Classification, was told of the development on Wednesday afternoon.
Under The Digital Economy Act 2017, commercial pornographic websites are required to implement controls that prevent individuals under the age of 18 from accessing content starting from 15 July this year.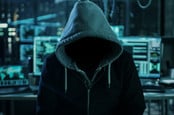 El Reg deep dive: Everything you need to know about UK.gov's pr0n block
READ MORE
But don't worry, the government hasn't suddenly decided that amassing a huge database of people's personal details is a security risk, ethically questionable, or just plain unpractical.
No, according to the Sky News report by former Reg vulture Alexander Martin, the holdup is due to DCMS having failed to notify the European Commission in time, undermining the legal basis of age verification.
Age-verification providers and the Open Rights Group (ORG) recently called for a mandatory certification from the regulator, saying the proposed voluntary scheme fell short in meeting adequate standards of cybersecurity and data protection.
The body noted the current guidance on security, encryption, pseudonymisation and data retention in the standard (PDF) – published in April – is vague and imprecise, and often refers to generic "industry standards" without explanation.
"At a bare minimum, the standard should specify a list of cryptographic protocols which are not adequate for certification," it said.
The Register has asked DCMS for a comment. ®
Updated at 11:31 to add
DCMS chief Jeremy Wright said in a statement that once his department has actually notified the EU and then relaid the guidance in Parliament, there would be a delay of about six months.
He said: "I recognise that many members of this House and many people beyond it have campaigned passionately for age verification to come into force as soon as possible to ensure children are protected from pornographic material they should not see.
"I apologise to them all for the fact that a mistake has been made which means these measures will not be brought into force as soon as they and I would like.
"But there are also those who do not want these measures to be brought in at all.
"So let me make it clear that although my statement is an apology for delay, it is not a change of policy or a lessening of this government's determination to bring these changes about.
"Age verification for online pornography needs to happen and I believe it is the clear will of the House and those we represent that it should, and in the clear interests of our children that it must."