Don't panic: Dixons Carphone's share price crashes 30% after statutory losses hit £329m
CEO talks of 'more pain', 'substantial losses' in Mobile amid industry-wide handset sales meltdown
Beleaguered retailer Dixons Carphone has warned of "more pain" and "substantial losses" in its mobile business in the year to come after reporting a sharp fall in group profits for fiscal '19 ended 27 April.
The challenges were first highlighted by Dix-Car at the half-way stage of its financial year when it wrote down the goodwill of its mobile business, triggering a group turnaround plan from CEO Alex Baldock that included addressing the drop in handset sales and Dixons' falling market share.
Consumers have generally moved from two-year contracts to SIM-only packages and more "flexible credit-based contracts", the firm reiterated. This changing mix led to Dixons' £440m goodwill write-down in December.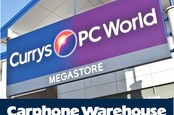 Dixons and Carphone Warehouse confirm £3.7bn merger
READ MORE
Group revenues for the year dropped 1 per cent to £10.443bn, and profit before tax was £298m compared to £382m a year earlier.
The big boss said today the pace of change in the mobile sector was happening more quickly than it had predicted, forcing the retailer to "move faster".
"We've renegotiated all our legacy network contacts, we're developing our new customer offer, and are accelerating the integration of Mobile and Electronics into one business," said Baldock.
Dixons had faced large penalties from the networks for falling short of "volume commitments". It is also broadening its choice of networks, and adding more SIM-only deals.
"This means taking more pain in the coming year, when Mobile will make a significant loss. But accelerating our transformation provides certainty that this year is the trough, as during next year the legacy contractual constraints on our Mobile business lift, and the integration costs benefits build," the CEO added.
Dixons said the Mobile division's cost base was "inflexible and too high". Lest we forget, Dixons said in May 2018 that it planned to shutter 92 Carphone Warehouse stores.
The company said today it anticipates moving onto a single IT platform and decommissioning legacy systems "earlier" than it had planned. The overall "transformation" effort is forecast to yield savings of £200m two years earlier than planned, £100m of which will up "benefit Mobile".
The upshot, said Baldock, is that Mobile will "at least break even within two years", the chief exec predicted.
Falling handset sales is not specific to Dix-Car: Apple, Samsung and any others have reported weaker demand - Huawei has bucked the trend but with all the political stuff happening in the US (sanctions) that looks set to change. Consumers are holding onto their phones for longer and have no compelling reason to upgrade.
The UK and Ireland Electricals revenue at Dixons edged up 1 per cent in the year to £4.475bn but headline profit shrank 22 per cent to £180m; Mobile was down 11 per cent to £1.998bn and profit shrivelled to £9m from £43m.
Revenue in the Nordics was up 1 per cent to £3.501bn and profit edged up to £112m from £106m, Greece jumped 12 per cent to £459m, reporting a £1m rise in profit to £21m, and International was up 2 per cent to £3.960bn, with profits rising to £133m from £126m.
Group profit after net finance costs of £22m was £298m but non-headline items of £556m left Dixons with a statutory loss of £329m, compared to a profit of £166m in the prior 12 months.
Other areas falling under Baldock's turnaround include upping Dixons' game in online sales; providing more credit services; and awarding its 30,000 staff shares in a bid to give them a bigger stake in its success.
The stock market reacted badly to the latest news and Dixons Carphone's share price took a dive to the tune of 30 per cent. ®