Bill G on Microsoft's biggest blunder... Was it Bing, Internet Explorer, Vista, the antitrust row?
Nope: It was not giving Android a run for its money...
---
Bill Gates has said his biggest management miscalculation was failing to position Microsoft's Windows Phone as the primary rival mobile operating system to Apple's iOS.
Speaking at venture capital beanfeast Village Global last week, Gates said that although the company he founded had not missed mobile phones it had gone about things the wrong way. Although Gates stepped down as CEO in 2008, it is fair to say he retained an interest in the company he founded and remained chairman until 2014.
Gates, sporting a natty pink jumper, said: "The greatest mistake ever is whatever mismanagement I engaged in that caused Microsoft not to be what Android is – that is the standard phone platform – non-Apple phone platform. That was a natural thing for Microsoft to win."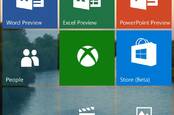 Tens to be disappointed as Windows 10 Mobile death date set: Doomed phone OS won't see 2020
READ MORE
The grey-haired 63-year-old said the software world, especially for platforms, is all about winner-takes-all markets. He said a company with half as many apps or even 90 per cent as many apps was on its way to complete doom: "There's room for exactly one non-Apple operating system, and what's that worth? $400bn that would be transferred from company G to company M."
Gates said if Microsoft had got that right, it would be the leading company in the world, not just one of the leaders.
Microsoft's mobile strategy has been rebooted several times. It killed its Windows Mobile and brought in Windows Phone, along the way buying Nokia before finally leaping off the platform and throwing in the towel.
Steve Ballmer was not alone in doubting the chances of the iPhone making serious sales, especially in business, because it lacked a keyboard. But Microsoft moved to gesture and touch interfaces for mobile too slowly to succeed.
Microsoft is killing off support for Windows 10 Mobile on 10 December this year.
Gates has previously admitted not investing enough in Internet Explorer as his major error.
Google bought Android, based on the Linux kernel, to run on its phones in 2005. The core operating system is available via an open source licence, although Google also sells a set of proprietary software apps and services. This approach has made Android the world's largest mobile operating system. Although Microsoft has softened on its approach to open source software, such a strategy would have been a big shift for the company back in 2005.
Whether Gates is right that there is room for only one non-Apple mobile OS is also open to question – American pres Donald Trump's ban on Google and other American firms working with Huawei has seemingly forced the Chinese company, the world's second largest handset maker, to create its own platform. ®