This article is more than 1 year old
Driving Xtreme Cuts: DXC Technology waves bye bye to 45% of Americas Security divison
50 roles shifted off to India
DXC Technology is sending hundreds of security personnel from the America's division down the redundancy chute and offshoring some of those roles to low-cost centres, insiders are telling us.
As revealed by The Register at the back end of March, the outsourcing badass cum cloud-wannabe confirmed the security practice within the Offering division needs to purge $60m in expenses in the current fiscal '20 that began on 1 April.
A chunk of that is to be generated by redundancies, with some 300 people – 45 per cent of the US's security team – being laid off. We are also told that 50 roles are being moved to India, but it is not clear if other roles will move centres in the Philippines, Vietnam and Eastern Europe.
Teams across DXC Security in Data Protection and Privacy, Security Incident Event Management, Technical Vulnerability Management, and Security Risk Management are all impacted too. The process started in May and is to be wrapped up by next month.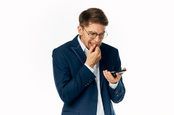 DXC Security exec: Yes, I'd have thought we'd spend more on certs and laptop kit for staff, too
READ MORE
The entire US Managed Proxy – save for one engineer who was let go last month to hit financial targets – is to be made redundant on 28 June. But rather than a straight workforce redundancy, this is classified as a workforce migration, we are told.
An impacted DXCer told us the Managed Proxy team were last month given five-and-a-half weeks' advance notice to help the accounts they manage migrate the design, implementation and support work to a DXC team in India under the control of Biswajeet Rout, who already runs the legacy CSC network, proxy and security team in the country.
One staffer claimed teams are being shunted to India and some are "having to train their replacements who do not have the experience of the staff [being made redundant]".
We were also told that contractors will be used to cover gaps where full time employees have left the organisation.
El Reg has been told that Mark Hughes, who previously ran BT's internal tech security and its go-to-market security sales before rocking up at DXC in December, is trying to address changes in the security market involving cloud, AI and automation while also juggling DXC's desire to reduce the division's costs by $60m.
Sources told us DXC will try to update skills, concentrate certain one in global delivery centres that will be created in the US and Europe, and house some lower margin, or commoditised security in lower cost areas.
Platform DXC will play a major role in the division to automate service delivery, and patching, for example, is one of the areas to be addressed in this way.
Other cost savings are expected to come from things like vendor consolidation: this means there will be fewer certifications to maintain across the various teams, which is costly and time consuming. A team has been assembled to decide which vendors the firm will stick with.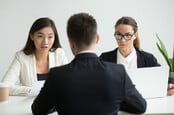 DXC: Slashing costs affects ability to attract, develop and retain staff? Who'd have thunk it!
READ MORE
In related news, sources have also told us that Dean Clemons, global SC&C services leader at DXC, has quit. Quint Ketting has replaced him on an interim basis until a permanent successor is found.
Clemons has warned his troops of "structural changes" – some middle managers have already gone. As he'd said in a March conference call – which El Reg heard a recording of – DXC is moving to a set-up based on industry verticals rather than being practice-specific.
A DXC spokesman told us:
"The security landscape is changing, and our global clients need different types of services as they progress through their digital transformation. At the same time, security skills are becoming both more specialized and more scarce. We therefore need to look worldwide to fulfill these changing requirements." ®