This article is more than 1 year old
Remember the Nominet £100m dot-uk windfall it claims doesn't exist? Well, it's already begun
Fasthosts registers all its customers' .uk domain names – just for safekeeping, you understand
Analysis For a £100m windfall that apparently doesn't exist, the release of millions of valuable .uk domain names is stirring a lot of activity in the UK's internet name space.
Earlier this month, we pointed out that .uk overlord Nominet had created an entire process seemingly designed to benefit its largest members by giving registrars a week-long opportunity to grab dot-uk domain names worth approximately £100m before the public can get them.
Nominet responded by calling us fake news. This week, however, one registrar has decided that it doesn't like its chances under Nominet's special pay-to-play system and has decided, unilaterally, that it will register all second-level .uk domain names that its customers have third-level registrations to, such as .co.uk domains. And that registrar is Fasthosts.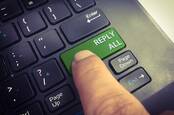 It's official! The Register is fake news… according to .uk overlord Nominet. Just a few problems with that claim, though
READ MORE
So if, for example, you registered example.co.uk with Fasthosts a decade ago but decided not to use to your right to also register example.uk over the past five years, don't worry, Fasthosts is going to register it for you.
The biz claims it is doing this for its customers who may otherwise lose domain names that they didn't realize they wanted – and prevent dot-uk addresses from falling into the hands of criminals, or, worse yet, domainers.
"If someone else registers your .uk domain, you or your organisation could be at risk of impersonation," Fasthosts said in emails to its customers late last week, seen by The Register. "The full impact of this is hard to estimate as it could include many elements such as time, lost sales, potential legal fees and reputational damage."
It went on warn: "While you may have a case to gain control of a .uk domain from another party, these processes are expensive and time-consuming." And then it pulled out the big guns: "We have also become aware that so-called 'domain squatters' (who register and monetise domains associated with existing brands, organisations and individuals) are preparing to register any potentially valuable .uk domains once they are released to the public. While buying and selling domain names is not illegal, it is possible for domains to be registered in bad faith."
We've got your back - and your name
You would think that any Fasthosts customer receiving this email would immediately register their dot-uk for fearing of losing it. But even if they don't, Fasthosts is going to grab them anyway: "We have considered the impact this practice may have on our customers, who may not be fully aware of the risk it poses to themselves and their businesses. We have therefore decided that the best course of action, in our customers' interests, is for us to secure all our registrants' .uk domains for free for one year. This will prevent and limit any damage caused by third parties' uncontrollable behaviour."
The company claims that after one year, if a name is not claimed, it will simply release it to the public – which is exactly what is due to happen next week, begging the question: why do it in the first place? And the answer appears to be: to stop anyone other than Fasthosts from registering the name.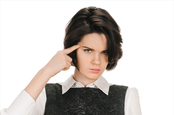 123-Reg customers outraged at automatic .UK domain registration
READ MORE
The same approach was taken by another registrar, 123-Reg, back in 2017 and was called a "cynical attempt to both raise the rate of registration, and make money from the inevitable raft of auto-renewals from those who don't realise this is happening."
There are some very good reasons why people that own a .co.uk may not want the .uk version, beyond not being aware that it exists. For one, it means that have to pay double the renewal rates – both for the .co.uk and .uk. Nominet has already demonstrated that it is willing to increase the renewal rate whenever it decides. Or whenever it needs more money to fund unrelated commercial efforts.
And then there's the fact that lots of people have built their business around their .co.uk domain and just don't see the point in having a .uk address.
But the people pushing the names refuse to understand that perspective because they have a direct financial benefit in failing to understand it. The introduction of .uk domains has had no perceivable additional value for UK domain owners but the decision has brought in millions of pounds of additional annual revenue for Nominet and the registrars that fund the organization.
Printing money
The roughly two million "unclaimed" .uk domains will have to be added to the internet by Nominet before they can be sold off. As such, the organization is literally printing its own money and then designing a system to make sure its largest funders get the most valuable names it has just created.
While Fasthosts is promising – for now, at least – that it will only register the name for one more additional year, rather than tack on endless .uk renewal charges onto its users' accounts, what its action will do is prevent other registrars from getting hold of those names, plus give it an entire year to figure out how to get the names renewed under its systems.
Already one major registrar – GoDaddy – has said it will auction off any valuable names that it is able to grab when the Nominet-driven windfall starts on July 8. If those auctions are allowed to proceed – netting potentially millions of pounds – then Fasthosts will likely be in a position in 12 months' time to do the same thing.
Plus, Fasthosts knows that when the approximately two million "unclaimed" .uk domains are put out for renewal, it is unlikely to be able to grab back all the domains it can already register today just by claiming it is doing it in its customers' interests.
Under Nominet's purposefully designed system, companies that put up more money upfront will be able to register more names: pay Nominet £450 and you can register six domains per minute; £4,500, nine per minute; £45,000, 60 per minute; and £90,000, 150 per minute.
Fasthosts has decided that despite being given ample opportunity to grab those names before anyone in the public can even think about it, it will simply say it's looking after its customers and register everything it can right now. And then, presumably, grab lots more on July 8. ®