This article is more than 1 year old
RIP Dyn Dynamic DNS :'( Oracle to end Dyn-asty by axing freshly gobbled services, shoving customers into its cloud
Meanwhile, staff face cuts – and doesnotexist.com may not exist by next year
Oracle is sharpening its ax for the Dyn networking biz it acquired in 2016, with plans to slash jobs and switch off services.
Big Red on Tuesday confirmed it will tempt its commercial Dyn customers onto its Oracle Cloud Infrastructure (OCI) service, where possible, and pull the plug on Dyn enterprise services on May 31, 2020.
Not surprisingly, Oracle is pitching the move as a long-overdue migration that will, it is claimed, ultimately give customers a better set of network and cloud services than the aging Dyn platforms can offer.
"Enterprises can now leverage the best-in-class DNS, Web Application Security, and Email Delivery services within OCI and extend their applications across a comprehensive platform to build, scale, and operate their cloud infrastructure," Oracle told its customers.
"As a result, Dyn legacy Enterprise services (i.e. purchased via written order and not online shopping cart) are targeted to be retired on May 31, 2020 with the exception of Internet Intelligence."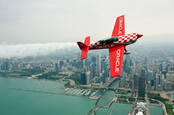 Now, hold on. This may shock you... Oracle allegedly juices its cloud sales with threats and shoddy on-prem support
READ MORE
The move will mark the very end of a popular once-free Dyn service: Dyn's Dynamic DNS, aka DynDNS aka DDNS, which will cease to operate by the end of next May. This service ran for nearly two decades, allowing people to point customized hostnames like mykickassserver.dyndns.org or myfirewall.doesntexist.org at the public IP address of their home gateway or box on the internet. Dyn switched off its last-remaining free service in 2014, two years before Oracle bought it, leaving just its paid-for offerings.
DynDNS allowed people to reference systems by name if the underlying IP address was likely to change, with a Dyn client on the network automatically updating the external Dyn hostname's settings as needed, which was very popular at a time when home broadband connections weren't all that static with their public IP address allocations. Some of your Reg vultures would use it to SSH into systems at home, and transfer files in and out via the secure tunnel, for instance.
Dyn's Remote Access service, which is basically a paid-for version of DynDNS, will "remain as is," said Oracle, which provided instructions on what DDNS users can do next.
Meanwhile, Dyn's Standard, Managed, and Express DNS will be shut down, with users nudged where possible onto OCI. The same goes for the paid-for Dyn Email Delivery service. Dyn's Webhop and DNSSEC systems will be axed, along with DynDNS, with no migration path as there's no matching supported service on OCI, we're told. Dyn's Internet Intelligence will be spared, as noted above.
Competitors were quick to jump at the opportunity to pick up disgruntled Dyn customers. Rival NS1 greeted Oracle's Dyn announcement with a blog post pitching its own network services and taking a not-so-subtle dig at House Larry.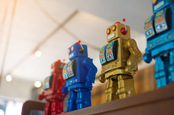 Dyn Dyn Dyn – we have a buyer: Oracle gobbles Internet of Things DDoS victim
READ MORE
"So often, the shiny, acquired tech is relegated to a loss leader, used as a wedge in the door to sell legacy products. Or worse, the product is abandoned. Innovation in acquired technologies slows and may even disappear," wrote COO Brian Zeman in the marketing pitch.
"Support experts are replaced by generalists. That increases tremendous risk for the installed base whose businesses depend on those services."
Meanwhile, there is word that Dyn's cloud services are not the only thing on the chopping block. Reports suggest Oracle is also planning to trim the employee ranks at Dyn's Manchester, New Hampshire, headquarters in the US.
The New Hampshire Union Leader reports that some workers at the office, which is home to around 400 employees, were given a 30-day notice of layoffs.
The report also notes that the Manchester office building itself has been put up for lease by the owner.
Oracle declined to comment on any layoffs, but did say it was in negotiations to extend its lease on the building. This would suggest Big Red plans to continue operations in Manchester in some form. ®