DXC Technology's UK staffers have had their wings clipped by the imposition of some stringent belt tightening - all travel must now be authorised before personnel can visit other sites, including customers.
In an "urgent internal communication" sent to employees - seen by us - the outsourcing badass-cum-cloud-wannabe warned of an update to the policy.
"Please note the latest guidance from UK Management is that an RTA (Request for Travel Allowance) is now required for all travel - the previous £180 limit for travel without an RTA has now been reduced to zero," the memo stated.
Staff are urged to verify existing RTAs to "ensure they are still open, and if closed and travel is still required, escalate to Account Management setting out the RTA reference and why the RTA needs to be reinstated," the memo added.
This means that for every non-billable trip DXCers must consider the "criticality" of the visit and "how we have prudently minimised the outlay".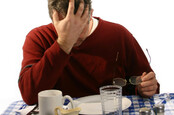 DXC slashes meal allowances for travelling troops: Please sir, may I have some more?
READ MORE
A fortnight's advance approval must be sought by employees, who were asked to "note that no travel will be reimbursed unless pre-approved".
"The morale-boosting measures just keep on coming," one DXC insider told The Register.
Still, at least no mention was made of customer entertainment: this and daily meal allowances were capped in back in 2017.
The latest measure is hardly surprising, given that DXC is currently in the throes of a major redundancy programme. As revealed by us, the company has warned the UK government and Unite the union that it may lay off as many as 2,150 in this round of overhead lightening. It is likely that fewer than half this figure will actually go, one source claimed.
A voluntary redundancy scheme was launched in May and as many as 1,000 people have put their hand up to leave, according to Unite.
DXC finds itself in a similar position to all of the major outsourcers. The cloud has ravaged their business, and they have reacted in a similar fashion - think IBM and Capita as other examples - by acting to slash their expense base. DXC's management are forecasting sales decline in the legacy business of between 5 to 8 per cent.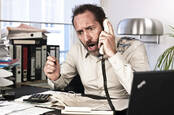 DXC: We've told UK government that up to 2,150 heads could roll in latest job cuts
READ MORE
At the same time, DXC is trying to build its own cloud practice, with staffers sitting sales and technical certifications to resell clouds from AWS and Microsoft.
The company's relevant employees, on average, sat more than eight hours of training each in fiscal '19 to get up to speed. So DXC is trying to re-skill its staff in areas of the tech industry that are growing.
To maintain some balance, DXC needs to grow what it terms as its digital business by 25 to 30 per cent a quarter. ®