A US Senate probe has once again outlined the woeful state of computer and information security within Uncle Sam's civil service.
A committee report (PDF) examining a decade of internal audits this week concluded that outdated systems, unpatched software, and weak data protection are so widespread that it's clear American bureaucrats fail to meet even basic security requirements.
To produce this damning dossiers, the Senate's Permanent Subcommittee on Investigations pored over a decade of findings from inspector-general-led probes into information security practices within the Department of Homeland Security, State Department, Department of Transportation, Department of Housing and Urban Development, Department of Agriculture, Department of Health and Human Services, Department of Education, and the Social Security Administration.
Of those eight organizations, seven were found to be unable to adequately protect personally identifiable information stored on their systems, six were unable to properly patch their systems against security threats, five were in violation of IT asset inventory-keeping requirements, and all eight were using either hardware or software that had been retired by the vendor and was no longer supported.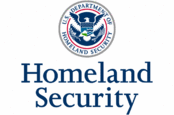 Audit finds Department of Homeland Security's security is insecure
READ MORE
"Despite major data breaches like OPM, the federal government remains unprepared to confront the dynamic cyber threats of today," the report noted.
"The longstanding cyber vulnerabilities consistently highlighted by Inspectors General illustrate the federal government's failure to meet basic cybersecurity standards to protect sensitive data."
In delivering the report, the Senate panel pointed out some of the previously reported security findings, such as a 2017 Homeland Security audit that found a malware scanning tool first introduced in 2013 was at the time only successfully running at 65 per cent of agencies. Or the 2018 inspector general finding that the department wasn't even able to comply with its own standards for an effective security program.
The findings were equally grim for other major federal departments. At Health and Human Services, for example, IT staff were unable to account for how much of its $10.2bn operations and maintenance budget was being spent on outdated, legacy systems that had in some cases been in use for as long as 14 years.
Meanwhile, the Department of Education Inspector General said that every year since 2011 the agency failed annual tests of its ability to keep unauthorized users from accessing its private network and stealing highly personal information.
Such failures, the committee noted, were depressingly common among all eight of the organizations studied, and were indications of a much more widespread lack of urgency to secure sensitive data.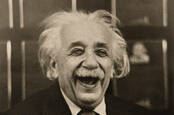 US government's $6bn super firewall doesn't even monitor web traffic
READ MORE
"The failures cited above are not new," the committee noted. "Inspectors General have cited many of these same vulnerabilities for the past decade."
Despite issuing the scathing review, don't expect the Senate to actually hold anyone accountable for the lapse. Beltway news site The Hill cited an unnamed Congressional source in reporting that there are no hearings scheduled nor legislation in the works to address the findings of the report.
In other words, government agencies have been found unable to properly manage their own security, but they will be allowed to continue to do so anyway.
Apropos of nothing, Americans can register to vote in state and federal elections here. ®
Similar topics