This article is more than 1 year old
Micron: Look, we've resumed trade with Huawei on a wee 'subset' of DRAM
Cough... Yep, profits down 78% in our car crash Q3 financials... cough
Micron has begun to supply a "subset" of DRAM to Huawei in the past fortnight after discovering those products are not covered by the sanctions that prevent Chinese firms buying components from US suppliers.
Back in May, US President Donald Trump declared a national emergency and signed an executive order to prohibit transactions deemed to present an "unacceptable risk to the national security of the United States". The Department of Commerce placed Huawei and circa 70 other affiliates on the Entity List that blocks the companies from doing business in the US without US approval.
Huawei and others on the list were then given a 90-day reprieve before the effective ban comes into play, though companies including WD and Arm have already stopped supplying Huawei.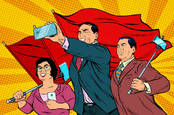 No Huawei out: Prez Trump's game of chicken with China has serious consequences
READ MORE
Micron CEO Sanjay Mehrotra addressed the situation last night on a third quarter earning conference call with analysts, saying "our mobile business was impacted by US trade restrictions".
"As you know, effective 16 May, the US Commerce Department's Bureau of Industry and Security added Huawei and 68 of its non-US affiliates to the BIS Entity List. To ensure compliance, Micron immediately suspending shipments to Huawei and began a review of Micron products sold to Huawei.
"Through this review, we determined that we could lawfully resume shipping a subset of current products because they are not subject to Export Administration Regulation and Entity List restrictions. We have started shipping some orders of those products to Huawei in the last two weeks."
The actual products or the volumes being shipped were not mentioned by the CEO. The size of the trading relationship is not known but is enough to move the sales dial for Micron.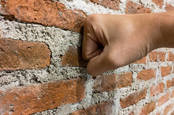 Chip flinger Micron reels in production, expenses as revenue growth comes to crashing halt
READ MORE
Mehrotra said there remain "considerable ongoing uncertainty surrounding the Huawei situation and we are unable to predict the volumes or time period over which we'll be able to ship products to Huawei".
He added Micron would be mindful to remain on the right side of "all government and legal requirements" but obviously is unable to foresee "additional government actions that may further impact our ability to ship to Huawei".
Who can see into the childlike mind of Prez Trump? The orange, very stable genius seems to flip between utter disdain for someone or something to then heaping unequivocal praise on them. Maybe the Huawei sanctions will be entirely lifted if he gets a pleasing hamper from Beijing. Maybe not.
Removing any obstacles to trade will be music to the ears of the tech industry, and particularly Micron, which is facing its fair share of challenges in the rollercoaster world of components production.
Company revenues for its Q3 ended 31 May were down a massive 38.6 per cent to $4.788bn. Let that sink in. DRAM business was down 45 per cent to roughly $3bn and NAND was down 25 per cent to $1.5bn.
The firm also said it would continue its programme to cut over-supply to the market with the previously announced 5 per cent idling of DRAM wafer starts, and would reduce NAND wafer starts by 10 per cent.
"Even as customer inventory levels of DRAM and NAND improve across most end markets, producer inventory levels are elevated," the CEO told analysts on the call, adding: "Previously announced CapEx cuts will start to impact industry supply in the second half of the calendar year. Our assessment is that further cuts in CapEx and bit supply will be required to return the industry to a healthy supply-demand balance."
In terms of the divisions, Compute and Networking was down 48 per cent to $2.1bn due to lower pricing as Micron tried to clear inventory; the Mobile Business Unit dropped by a third to $1.2bn, which the CEO blamed "in part due to lower shipments to Huawei"; Embedded Business was down 22 per cent to $700m and said to have been hit by a worsening global economy and lower pricing; and the Storage Business unit fell 29 per cent to $813m amid falling prices and a big one-time sales a year ago that wasn't repeated.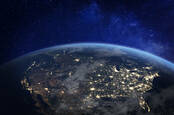 Arrays in a mangler, need new storage bed: Huawei and the US tech block
READ MORE
Mehrotra described the numbers as "solid despite headwinds from industry oversupply and steeper-than-expected price declines". He claimed AI, driverless cars, 5G sand IoT are "broad secular trends" that means the good times will roll again.
Operating profit crossed the Q3 finishing line at $1.01bn versus $3.953bn a year ago and net profit came in at $840m compared to $3.823bn a year earlier due to the fall in sales and the expense of reclassifying $336m from equity to a derivative debt liability. ®