This article is more than 1 year old
You're not Boeing to believe this, but... Another deadly 737 Max control bug found
Sim uncovers code-triggered hardware failure that pitches jetliner nose down
Yet another deadly and baffling safety flaw has been uncovered in Boeing's 737 Max line of airplanes.
The US manufacturer on Wednesday confirmed that, during simulator tests on the embattled jetliners, the 737 Max's new control software would lock up a microprocessor resulting in the plane automatically entering a dangerous nosedive.
It's understood the code that knackered the hardware was part of a firmware update to address deadly flaws in MCAS, the 737 Max's anti-stall tech that wound up killing hundreds of people. That MCAS update is right now being reviewed by America's aviation watchdog, the FAA.
"The safety of our airplanes is Boeing's highest priority," the jet builder insisted to The Register this afternoon.
"During the FAA's review of the 737 Max software update and recent simulator sessions, the Federal Aviation Administration identified an additional requirement that it has asked the company to address through the software changes that the company has been developing for the past eight months.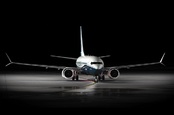 Boeing big cheese repeats pledge of 737 Max software updates following fatal crashes
READ MORE
"The FAA review and process for returning the 737 Max to passenger service are designed to result in a thorough and comprehensive assessment. Boeing agrees with the FAA's decision and request, and is working on the required software. Addressing this condition will reduce pilot workload by accounting for a potential source of uncommanded stabilizer motion.
"Boeing will not offer the 737 Max for certification by the FAA until we have satisfied all requirements for certification of the Max and its safe return to service."
This all comes after CNN cited unnamed sources in reporting that while testing a supposedly fixed version of the MCAS software in a simulator, pilots found that a microprocessor in the anti-stall system would lock up. As a result, the plane would pitch down and, for several seconds, the pilots would struggle to regain control. Presumably the new software was run on actual MCAS hardware within the simulator, triggering the hardware freeze.
To us, it sounds as though code in the MCAS update either forces the processor into a locked state, such as a tight unbreakable and uninterruptable infinite loop, or triggers an exception that can't be handled and the CPU halts. It is remotely possible the code encounters a design flaw in the unidentified microprocessor that causes the circuitry to freeze.
The discovery is the latest setback to a 737 Max fleet that has been grounded globally since March following two tragic crashes in the span of four months.
The disasters, which killed a total 346 people, were understood to have been caused by the plane's anti-stall system repeatedly forcing the nose down after misreading the aircraft's angle of attack sensor.
Since then, Boeing has been working with aviation authorities around the world to develop and test a fix that will allow the planes to safely return to service. ®