Special report A growing inter-agency row over America's use of particular radio frequency bands for 5G phones has burst into the open – with a senior US Department of Commerce adviser fingered as the main source of problems.
In a letter [PDF] to Commerce Secretary Wilbur Ross this week, Senator Ron Johnson (R-WI) broke an unwritten political rule to accuse one of Ross' senior staff of intentionally delaying use of 24GHz spectrum for 5G signals out of "personal animosity."
"It has come to my attention that one of your senior advisers may be placing personal animosity ahead of our country's 5G goals," the missive reads. "This threatens the clearly stated goals and priorities of the President and Congress and also undermines the [Commerce Department's] National Telecommunications and Information Administration's mission."
The Register understands that the senior adviser in question is Earl Comstock, deputy chief of staff and director of policy at the Commerce Department, who is also at the center of another dispute this week over adding to the 2020 Census a question regarding citizenship on which the Supreme Court ruled on Thursday.
Normally, inter-agency fights are conducted in private but in this case frustration over Comstock's role in stymieing use of the spectrum – which was auctioned off [PDF] to cellular networks for $2bn last month – has spilled into public view.
Not only is Comstock thought to be behind a campaign against use of the 24GHz spectrum, but he is increasingly being blamed for the resignation of the highly respected head of the US government agency that oversees the internet and telecommunications spectrum, the National Telecommunications and Information Administration (NTIA), which falls under the Department of Commerce.
Last month, NTIA assistant secretary David Redl and its legislative lead Mike Platt, both unexpectedly quit, leaving staffers and observers surprised and unhappy. Comstock's refusal to allow 5G spectrum use to move forward is thought to be a major factor in those resignations, and it was notable that while Redl was praised by commissioners at the Federal Communications Commission (FCC), his own department issued a derisory single-line statement.
But why?
FCC chairman Ajit Pai strongly implied the reason for Redl's resignation in his statement: "David Redl was a vocal advocate within the Department of Commerce for repurposing federal spectrum for commercial use and fostering the private sector's lead in 5G deployment. I thank David for his service and wish him all the best in his future endeavors."
As for the source of his "personal animosity," Comstock was a key drafter and negotiator of the landmark Telecommunications Act of 1996 but, rather than launch his Congressional career, he left Capitol Hill the following year and became a private attorney on telecoms and internet policy, eventually becoming the head of Comptel, a non-profit which Comstock describes on his own LinkedIn page as "a trade organization representing Internet and telecommunications companies that compete against communications companies with significant market power."
By 2017, Comstock had been pulled back into government by the current Commerce Secretary Wilbur Ross. According to several officials we have spoken to, once in the role he immediately began expressing hostility toward the large US telcos he had been fighting in one form or another since the 1990s.
According to Senator Johnson, that hostility explains why the Commerce Department – through two child agencies, the NTIA and the National Oceanic and Atmospheric Administration (NOAA) – "all of a sudden raised concerns that emissions from the 24GHz band might interfere with and adversely impact weather forecasting."
In other words, Comstock is accused of using his position as the Dept of Commerce's head of policy to browbeat other federal bodies into raising unjustified concerns over the auctioned-off spectrum as a way to hurt big mobile companies.
Meanwhile, dozens of weather forecasting organizations have expressed serious concerns about cellular 5G transmissions interfering with monitoring equipment.
Senator Johnson's letter, dated June 24, makes several precise requests from Commerce Secretary Ross, including demands for the exact date of a staff briefing and information on a specific sensor that was used to form the basis of opposition to 24GHz spectrum use, indicating insider knowledge.
Census question
That all may not be the senior adviser's biggest problem right now. Comstock has been specifically identified as a key person in the Census question debacle that the Supreme Court struck down on Thursday.
In an earlier "findings of fact" [PDF] in that case, a district judge, Jesse Furman, specifically identified Comstock as a main source of the problems, mentioning him over 100 times and dedicating two whole sections to his actions and testimony. Furman rejected Comstock's sworn deposition as "misleading, if not false."
The deposition Comstock gave, and Judge Furman's decision to include it, as well as related materials into the record, were referenced in the Supreme Court decision on Thursday as key evidence for rejecting the addition of a citizenship question onto the 2020 United States Census.
In an extraordinary ruling [PDF], Chief Justice Roberts clearly noted that the Trump Administration, through the Commerce Department, had lied to the court about its reasons for wanting to add the citizenship question.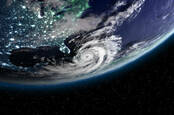 Weather forecasters are STILL banging on about 5G clashing with their sensors. As if climate change is a big deal
READ MORE
"We cannot ignore the disconnect between the decision made and the explanation given," he wrote. "Our review is deferential, but we are 'not required to exhibit a naivety from which ordinary citizen are free'… Accepting contrived reasons would defeat the purpose of the enterprise."
Those "contrived reasons" track squarely back to Comstock. For those dealing with the current row over 5G spectrum, they also sound eerily familiar.
"Spectrum deliberations are best conducted by engineers working collaboratively together to solve challenges, not bureaucrats trying to defend their turf," Johnson wrote in his letter to Ross.
In his response to Johnson, Commerce Secretary Ross claimed that Johnson had been misinformed and that things were actually going swimmingly.
An inter-agency group of the NOAA, NASA, Dept of Defense, State Dept, and the FCC "reached a workable compromise last Friday, which is why it is so disappointing to learn that you have been provided inaccurate information about Commerce's constructive role in the process," the letter (PDF), dated June 25 and obtained by The Register, says.
The letter refuses to back away from the claims of interference with weather forecasting, however, and can't help itself in making several digs against the FCC, saying the regulator hadn't carried out any studies and claiming that the DoC has been involved in negotiations for years.
There was no mention or reference to the explosive "personal animosity" allegation or to Comstock himself. A spokesperson for Comstock was not available for comment by time of publication. ®