This article is more than 1 year old
Oracle goes on for 50 pages about why it thinks the Pentagon's $10bn JEDI cloud contract stinks
Case heads to Federal Claims Court in a little over a week
Ahead of its first day in a US federal claims court in Washington DC, Oracle has outlined its position against the Pentagon's criteria for the award of the Joint Enterprise Defense Infrastructure (JEDI) cloud contract - which, crucially, Oracle does not currently meet.
Big Red's lengthy filing questions the basis of Uncle Sam's procurement procedure as well as Amazon's hiring of senior Department of Defense staff involved in that procurement process. Oracle's first day in court is set for 10 July.
The JEDI deal could be worth up to $10bn over 10 years. The Department of Defense is set to hand the contract to either Amazon or Microsoft as they are the only two that, right now, meet the minimum security standards required, apparently. The cloud deal is widely seen as virtually gift-wrapped for Amazon's AWS, we note.
Oracle's filing said that US "warfighters and taxpayers have a vested interest in obtaining the best services through lawful, competitive means... Instead, DoD (with AWS's help) has delivered a conflict-ridden mess in which hundreds of contractors expressed an interest in JEDI, over 60 responded to requests for information, yet only the two largest global cloud providers can clear the qualification gates."
The company said giving JEDI, with its "near constant technology refresh requirements", to just one company was in breach of procurement rules. It accused the DoD of gaming the metrics used in the process to restrict competition for the contract.
Oracle also accused Amazon of breaking the rules by hiring two senior DoD staff, Deap Ubhi and Anthony DeMartino, who were involved in the JEDI procurement process. Ubhi is described as "lead PM". A third name is redacted in the publicly released filing.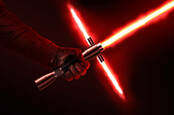 IBM, Oracle JEDI bids weighed, measured and found wanting: Amazon, Microsoft last standing in Pentagon cloud race
READ MORE
It is alleged that Amazon failed to notify the DoD that it was offering Udhi, the DoD's lead for the procurement project, a job. AWS has always denied any wrongdoing.
Oracle's filing claimed AWS "has not yet learned 'the first rule of holes' and consequently continues digging... in attempting to explain away its failure to notify DoD of its employment offer to Ubhi... AWS advances numerous claims including that 'AWS's JEDI team was wholly unaware of Mr Udhi's employment'."
The DoD said it expected to make an offer to settle the case in late August. In a statement to Federal Computer Week, it said: "We anticipate a court decision prior to that time. The DoD will comply with the court's decision. While the acquisition and litigation processes are proceeding independently the JEDI implementation will be subject to the determination of the court."
The court will hear oral arguments on 10 July.
The full filing, a 50-page mildly redacted PDF, is available here. ®