This article is more than 1 year old
Yuge U-turn: Prez Trump walks back on Huawei ban... at least the tech sector seems to think so
Can we get a translator in here?
President Donald Trump said he plans to revoke the ban, or, er, grant some licences to American companies supplying components and services to Chinese telecoms giant Huawei.
Speaking after meeting the Chinese president, Xi Jinping, Trump said: "American companies that make product, that's very complex by the way, highly scientific... I've agreed to allow them to continue to sell that product."
Beyond that Trumpian word salad, it is not clear precisely what has happened. White House economic adviser Larry Kudlow told Fox News that Huawei would remain on the entity list - where it was placed in May and which means that US firms must apply for special permission to sell to it - but US companies could sell it chips and services which could be found on "general markets".
The Semiconductor Industry Association (SIA) released the following statement:
The progress made today by President Trump and President Xi in Osaka is good news for the semiconductor industry, the overall tech sector, and the world's two largest economies. We are encouraged the talks are restarting and additional tariffs are on hold and we look forward to getting more detail on the president's remarks on Huawei.
The relaxing of rules around granting American businesses licences to trade with the Chinese firm is unlikely to go unopposed. Several US senators including Florida man Marco Rubio have said they will try to bring forward legislation to reinstate a total ban.
Based on what Kudlow told the press, Huawei will remain on the US Entity List, where it was placed on the grounds of "national security" in May. Although later in May tech firms were given an almost immediate US reprieve on Huawei sanctions through a 90-day temporary general licence that elapses in August, many had already been making tweaks to their supply chains and froze relations with the Chinese firm in anticipation, among them Micron, WD and Intel.
Republican Rubio said the U-turn was a catastrophic mistake, adding: "It will destroy the credibility of [Trump's] administration's warnings about the threat posed by the company, no one will ever again take them seriously."
Without even playing lip service to the security angle, Democrat Charles Schumer said Huawei was "one of the few potent levers we have to make China play fair on trade".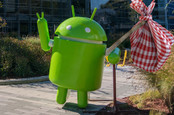 Pushed around and kicked around, always a lonely boy: Run Huawei, Google Play, turns away, from Huawei... turns away
READ MORE
The effective ban on selling software, hardware and services to Huawei sent shockwaves through the chip industry around the world as well as hitting Google, which was to be prevented from offering certain services like access to its app store. Huawei founder Ren Zhengfei said last month the ban would knock $30bn from revenues over the next two years as the company worked to replace its reliance on US suppliers.
Ren's daughter, Meng Wanzhou, remains under arrest in Canada awaiting extradition to the US and Trump said her position was not discussed with the Chinese government. ®