Google's creepy and dare we say invasive smart home kit is outgrowing sales in Europe of the creepy and dare we say invasive equivalent from arch-rival Amazon.
The latest stats from IDC show smart speakers grew 58.1 per cent to 3.335 million units in Q1, equating to 15.8 per cent of the total smart home market. Google Home devices accounted for 45.1 per cent of speaker shipments versus 41.8 per cent from Amazon.
This was Google's best quarter since the service launched in Europe.
"Google continues to expand to new countries and support new native languages at a faster pace than Amazon," said IDC man Antonio Arantes, a senior research analyst for smart home devices.
He said this shored up Google's voice assistant platforms as Assistant was present in 49.2 per cent of all smart speakers sold in the region during the quarter.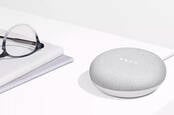 The Google Home Mini: Great, right up until you want to smash it in fury
READ MORE
"Meanwhile, Amazon faced supply issues, with the Amazon Echo Dot being out of stock in some countries for several weeks, leaving space for Google Home products to grow," said Arantes.
Whether this market share position shifts in the coming quarters is anyone's guess, but Google's months-long inactivity regarding multiple customer complaints about a firmware update that made their smart hubs less smart might not help.
Overall, smart home shipments grew almost 24 per cent in the quarter to 21.3 million units.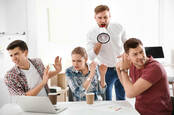 In the living room, can Google Home hear you SCREAM? Well, that's what you'll need to do
READ MORE
Some 12.7 million video entertainment devices were sold to retailers in Q1, up 11.2 per cent, with smart TVs still the biggest segment. Lighting, home security/monitoring and thermostats represented a little more than a fifth of the total market.
Google shipped 3.575 million smart gadgets, Samsung offloaded 2.853 million, Amazon some 2.810 million, and LG and Sony were the also-rans with 2.129 million and 1.231 million respectively. ®
Similar topics