This article is more than 1 year old
What happens in Vegas ... will probably go through the huge bit barn Google is building in Nevada
Excuse us, we mean 'Jasmine Development'
Google has started building a new hyperscale data centre in Henderson, Nevada, expected to cost a cool $600m.
The facility will provide a home for the new Google Cloud region serving the western US, and will come online in 2020.
You might think that building data centres in the desert is unreasonable – the cooling costs would be too high – but despite its harsh climate, Nevada has attracted plenty of infrastructure developers including at least one other hyperscaler, Switch, which claims to be the owner of the world's largest data centre building. Part of the allure of the State is down to low taxes and the low cost of electricity.
Google coming to Henderson was rumoured for a while: back in October 2018, Las Vegas Review-Journal discovered that a mysterious company called Jasmine Development purchased 64 acres of land for $19m, and immediately suspected the Chocolate Factory.
Using shell companies for data centre negotiations is a well-known strategy. Google used Sharka LLC when it was planning a campus in Midlothian, Texas, and Facebook previously contracted space as Raven Northbrook in Nebraska and Siculus in Iowa.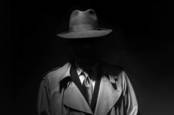 Either Facebook is building yet another massive bit barn in Iowa, and doesn't want you to know about it....
READ MORE
One of the reasons for the smoke and mirrors is the fact that, as soon as locals find out that a big online business comes to town, they change their attitudes and their prices.
Like its cloud competitors, Google continues to build real-world infrastructure at a surprising rate: the company said it invested a total of $47bn in capex between 2016 and 2018, and will splurge another $13bn this year in the US alone.
At the moment, Google Cloud consists of 20 regions and 61 availability zones; each zone has to live in a separate data centre or data hall – with independent power, cooling and networking, to, er, try to avoid major outages.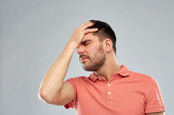 Google may have taken this whole 'serverless' thing too far: Outage caused by bandwidth-killing config blunder
READ MORE
The upcoming Google cloud region will comprise three availability zones, but it's not clear if all three will be located on campus in Henderson.
Google will launch another cloud region in Salt Lake City in early 2020, which means a total of seven regions for the US.
Separately, the company announced that French IT giant Atos will move into its cloud data centres in Frankfurt, Germany and Ashburn, Virginia, with its BullSequana S servers. Here's the weird thing: rather than running Google Cloud workloads, these servers will be dedicated to Oracle databases. Which Oracle would very much like everyone to run in Oracle Cloud. ®