This article is more than 1 year old
NPM Inc settles union-busting complaints on third try – after CEO trolled for ordering internal mole hunt
Stuffed mole toys arrive at JavaScript biz after chief exec demands to know who was talking to El Reg
JavaScript package registry NPM Inc and three fired employees locked in a labor rights battle reached a settlement on Friday, The Register has learned.
The deal was brokered during a third round at negotiations after a second series of talks broke down earlier last week.
The trio of former staffers – Graham Carlson, Audrey Eschright, and Frédéric Harper – had formally accused NPM Inc of union busting in a complaint to the US National Labor Relations Board.
NPM Inc, based in Oakland, California, serves billions of JavaScript package downloads a week to millions of programmers and their software deployments around the world: it is heavily relied upon by developers because NPM Inc's npm client is the default package manager in Node.js.
In a filing [PDF] posted Monday on the NLRB website, administrative law judge Gerald Etchingham said he had received a letter from one of the attorneys involved in the dispute that both sides had agreed to settle.
The terms of the deal were not disclosed, however, NLRB settlements in such cases often involve back-pay and job restoration – or some additional compensation in lieu of that. Frosty relations with management can make fired employees reluctant to return to the office, and axed workers may be employed elsewhere by the time such complaints get resolved. None of the three plaintiffs will be returning to NPM Inc, we understand.
The Register also understands that NPM Inc is required to share a letter with current employees acknowledging the ways in which it violated the law. So far as we're aware, that hasn't happened yet.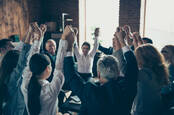 settlement.js not found: JavaScript package biz NPM scraps talks, fights union-busting claims
READ MORE
Talks between bosses and the fired trio broke down for the second time because, we're told, someone trolled the company by sending stuffed mole toys to its office following The Register's exclusive report on the first failure of settlement negotiations. We understand that CEO Bryan Bogensberger had demanded to know the identity of the mole leaking information to the press. The stuffed animals, we can only assume, represented a reference to the alleged inquiry.
The collapse of negotiations last week led Eschright, a former senior software engineer at NPM Inc, to complain about the company's behavior via Twitter.
"I'm amazed that NPM has rejected their latest opportunity to settle the NLRB charges and wants to take it to court," she wrote. "Doing so continues the retaliation I and my fellow claimants experienced. We're giving up our own time, making rushed travel plans, and putting in a lot of effort because we believe our rights as workers are that important."
The retaliation to which Eschright referred allegedly followed from discussions about unionizing and improving working conditions.
According to Eschright, NPM Inc refused to settle because the CEO has taken the legal challenge personally. "Twice their lawyers have spent hours to negotiate an agreement with the NLRB, only to withdraw their offer," she elaborated on Twitter. "The only reason we've heard has been about Bryan Bogensberger's hurt feelings."
The Register asked NPM Inc to comment but we've not heard back.
Last week, the company asked the National Labor Relations Board (NLRB) to put back a hearing scheduled for July 8 during which the code biz would have had to have to defend itself against charges of labor rights violations.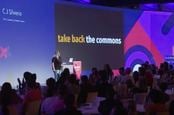 Return of the JSedi: After being ousted from NPM Inc, former CTO is back with rival package registry Entropic
READ MORE
The NLRB, though, denied NPM Inc's motion for delay, citing the improper filing of the motion and failure to show cause to justify the request.
The labor board noted, in documentation reviewed by El Reg, that NPM Inc wanted the delay because Bogensberger and COO Dawn Umlah "are traveling extensively for critical fundraising." The board said that doesn't excuse Bogensberger from attending the hearing since he's under a subpoena.
It went on to say NPM Inc "ignores the seriousness of these cases, which involve three nip-in-the-bud terminations at the onset of an organizing drive."
Had NPM Inc been allowed to delay the hearing, it couldn't have afforded to wait too long: Earlier this month, it reportedly secured enough funding to continue operating until early 2020. After that, it could face financial difficulties unless it attracts further investment or starts generating much more revenue.
Cash bonfire
NPM Inc's people problems follow from its money troubles. Bogensberger, brought on last year and announced in January, was hired to turn the cash-burning biz into a profitable one. The management decisions taken to realize that goal ran headlong into the expectations of longtime employees and a corporate culture that previously sold staff on the idea of everyone getting along and behaving well.
The company of about 50 people oversees the npm registry that coordinates the distribution of hundreds of thousands of modules used by some 11 million JavaScript developers around the world.
Earlier this year, in contrast with its declared values, the company got rid of five employees and, after an outcry from its code community, apologized for the way things were handled. Its actions have led former employees and former community allies to push for the development of alternative technologies so they don't have to deal with NPM Inc.
With the settlement behind it, NPM Inc can now turn its attention toward repairing relationships with the JavaScript community and generating enough revenue to sustain itself. ®