This article is more than 1 year old
Microsoft wakes up, stretches, remembers: Oh yeah, we do Windows too. And lo, SQL Server 2019 Windows-based container emerges
Also: Still rocking SQL Server 2008? The end is near
The brave souls in Microsoft's SQL Server 2019 Early Adopter Program can now get their hands on Windows-based container images of the venerable database software. Previously, Linux-based container images were available.
It has taken a while to get here. First there was SQL Server 2017 that could run on Linux natively and in containers as well as, of course, on Windows. With the SQL Server 2019 Preview last year, the Windows giant tried to make using Linux containers of the database software less of an exercise in duct tape and tears.
As such, the gang made SQL Server 2019 available on Red Hat Enterprise Linux as a Red Hat Certified Container Image, and Ubuntu-based container images trotted along. Linux-based container images put in an appearance on the Microsoft Container Registry, and the SQL Server operator for Kubernetes also showed up.
Once SQL Server 2019 goes into general availability, an administrator can deploy those Linux containers to OpenShift, replete with support from best buddies Microsoft and Red Hat. After all, Azure PM Gabe Monroy told us that "Red Hat has been at the centre of the Kubernetes revolution."
Google may have a thing or two to say about that.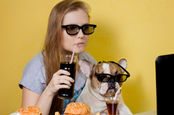 Shove this in your orafce: Microsoft fiddles with cloudy databases as Build 2019 recedes
READ MORE
However, amid the Penguin-based excitement, Microsoft was less vocal on the arrival date of a SQL Server 2019 Windows-based image.
Windows Server containers turned up in preview form on Microsoft's Azure Kubernetes Service (AKS) in May bringing with it the risk of a lift-and-shift box-ticking exercise.
As for SQL Server 2019 Windows-based container images, Microsoft sees the tech proving useful in CI/CD situations where a new SQL Server instance might be needed on demand for building and testing and then stopped when not needed, avoiding the ongoing use of costly CPU, memory or storage.
The gang has also trotted out the usual justifications used for containers – engineers don't need to worry about deployment and installation of SQL Server instances. Just fire up a standardised container image.
The preview comes barely a week before Microsoft is due to pull the plug on Extended Support for SQL Server 2008 and 2008 R2. 9 July will see the doors finally closed on last decade's SQL Server. ®