Old farts will complain that the days of actually looking someone in the eyes while communicating are over thanks to digital technology and mobile phones.
But they could not be more wrong, because Apple has figured out how to fake intimacy in this era of dead-eyed digital interaction: by adjusting your eyeballs to look as though they are actually looking directly at your friends and family members.
That's right, a software tweak to FaceTime does a very clever and oddly pleasant thing: it corrects your gaze to make it look as though you are looking directly out of the screen creating a, dare we say it, human connection.
Of course, Apple says this is needed because the configuration of cameras on an iPhone or iPad means that it is not really possible to look directly into the camera: you look at the picture of the person you are talking to and their image exists below where the camera that captures your face sits.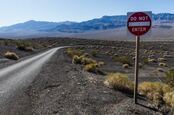 Apple puts bullet through 'Do Not Track', FaceTime snooping bug and iOS vulnerabilities
READ MORE
So with some digital tweaking, the image sent from your camera to your FaceTime buddy is adjusted to make it look as though you really are looking directly at them. You know, like we all used to do before electronic screens took over our everyday interactions.
And the best – and worst – part of it is that it works. And you are unlikely to even notice. That's right, computers have officially taken over even your most intimate, personal moments and are adjusting them to make you feel better, you hapless clumps of sinew and bone.
The feature appears in the latest beta version of iOS 13 and is called FaceTime Attention Correction. Software developers have been mucking around with it and posted the results online.
The good news is that currently it is an option that you can turn off. Yes, you can turn if off and return to your drab and dreary real world where you are staring into a piece of metal and glass while desperately trying to connect with other people and feel a little less alone.
Or you can turn it on, and experience a much brighter, friendlier world where people love you. You know what you want to do. Now, just put on those AR googles and see what other wonderful things the machines have in store for you. ®
Similar topics