Openreach still needs stronger independence since being not-quite cut from the BT fold, telecoms regulator Ofcom has found.
In its first annual monitoring report (PDF) on how the legal separation is going, the regulator also expressed concern at the UK's pitiful full-fibre connectivity of 7 per cent.
In 2017, Ofcom decided against spinning off Openreach from BT - despite identifying serious failings with BT's ownership model of the broadband plumber. Ofcom concluded the division was incentivised to make decisions in the interests of the incumbent UK telco, rather than BT's competitors.
Openreach now has its own board and financial planning processes, since becoming "legally separate". Although BT still sets its budget and all profits flow back to the former state monopoly.
The regulator said: "Overall, real progress has been made implementing the new arrangements, but there is more to be done. Continued focus is required by both BT and Openreach to strengthen Openreach's strategic independence and engagement with its customers."
Ofcom warned further work was needed "to ensure more independent decision-making from Openreach" and that it had lingering "concerns around information-sharing processes" between the two entities.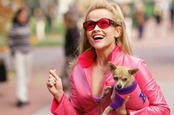 Openreach to split from BT... so they'll be 'Legally Separate'
READ MORE
New processes being implemented to manage the sharing of information between BT and Openreach "did not yet provide sufficient transparency to internal compliance bodies and Ofcom on the nature and substance of these interactions," it said.
But "fully transforming BT's relationship with Openreach and associated organisational identity and culture will take time," said Ofcom.
On fibre roll-out it said: "While encouraging progress has been made, there is still a long way to go. Overall availability of fibre broadband connected directly to homes and offices across the UK remains low, at 7 per cent of premises passed."
Openreach has raised its target for full-fibre connections from 3 to 4 million premises by March 2021.
BT also announced an ambition for Openreach to reach 15 million premises by the mid-2020s "but this is not a firm commitment," said Ofcom. "We will continue to monitor progress and seek further clarity on how this ambition will be achieved."
It added: "We will continue to monitor closely how the arrangements are working in practice, and we will publish our next annual monitoring report in summer 2020."
An Openreach spokesperson said: "Ofcom's report shows that we're making real progress, but there's always more to do." ®
Similar topics