When the chips are down, it seems, Broadcom is hell bent on expanding its software portfolio. If the tipsters are correct, the chip designer is close to buying legacy security outfit Symantec for $15bn.
According to Bloomberg, which was first with the report, Broadcom is closing in on the target and could confirm a purchase agreement within weeks, though nothing has yet been signed and sealed.
The rationale, the write-up claimed, is that Broadcom wants to edge further into higher margin software, almost a year after it slurped CA Technologies for $18.9bn.
The news was met with a mixed reaction: stock markets gave the thumbs-up to Symantec, and its share price went up 18 per cent in premarket trading for today. As for Broadcom, its stock went down 4 per cent in late trades in the US yesterday.
Broadcom has had a relatively tough run of late in its traditional markets as semiconductors slumped 12 per cent year-on-year in its Q1 of fiscal '20 ended 3 February, and dropped 10 per cent in Q2. By contrast, the infrastructure software lines from CA offered nothing but goodness.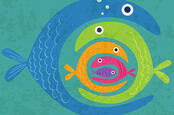 Weirdest. Acquisition. Ever. Broadcom buys CA Technologies
READ MORE
The company itself has driven consolidation in the chip sector, with acquisitions by Avago prior to its Broadcom slurp including those of LSI and Emulex.
Under CEO Hock Tan - the highest paid exec in the US in 2017 on $103.2m - Broadcom made the failed $117bn pitch to take over Qualcomm that was scuppered by the US government over national security concerns. Tan also bid for Mellanox but was pipped to that deal by Nvidia.
Broadcom has now moved its HQ from Singapore to California to avoid similar issues to the one it's faced with Qualcomm.
Tan's reported new target, Symantec, claims to sell products and services to 350,000 enterprises and 50 million people. It has fingers in both commercial and consumer security but has faced myriad challenges in the past 12 months.
Back in May, Symantec CEO Greg Clark stepped down with no permanent replacement lined up, departing in the same way as his predecessor.
The company launched an internal investigation in May 2018 following a whistleblower claims of accounting improprieties, and was subsequently the subject of litigation over this by a shareholder.
Symantec revenues for fiscal '19 ended 29 March dropped to $4.731bn from $4.834bn and net profit crept across the finishing line at $31m, versus $1.138bn in the year earlier period. The NASDAQ-listed company's market cap currently stands at $13.66bn.
We have asked Symantec and Broadcom to comment. ®
Similar topics