Got an 'old' Tesla? Musk promises 'self-driving' upgrade chip ship by end of 2019
If it worked, it'd expose wealthy showoffs binning outdated electro motors for newer ones
---
Elon Musk has promised owners of older Tesla cars will get access to an upgraded custom chip which he claims will provide the hardware required for eventual full-self-driving functions.
Any Tesla fitted with Autopilot Hardware 2+, cars sold after October 2016, will be eligible for the upgraded chip and if you paid for the full self-driving option you should get the chip for free, said his Muskiness.
The announcement, if that's what it is, came in a tweeted reply from Elon Musk that the upgrade will come: "End of Q4, most likely."
End of Q4, most likely

— Elon Musk (@elonmusk) July 8, 2019
The upgrade will be free for people who have already paid for the full self-driving package: how many of the 500,000 Teslas already on the roads that includes is not clear.
You can buy a Tesla with either driving assistance – Autopilot – or so-called Full-Self-Driving. FSD includes self-parking and driving automatically on highways. The option adds several thousand dollars to the price depending on which model is bought.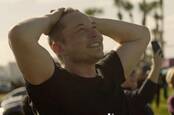 Gee, SEC, how did that get out?! 'Leaked' Tesla email claims big boost in Model 3 production
READ MORE
Teslas currently on sale already have the chip which means they have all the hardware needed for full self-driving, or so Musk believes.
The software for full self driving is not yet available, despite the name of the Tesla FSD option pack.
Tesla announced the homegrown wonder chips in April, ending its previous reliance on Nvidia.
Of course Musk has got into trouble with his Twitter musings before…
Back in May the company announced wide-ranging cost-cutting and the closure of most of its showrooms as it struggled to ramp up production while reducing expenses. ®