This article is more than 1 year old
Not all heroes wear capes: Contractor grills DXC globo veep on pay rises, offshoring, and cuts to healthcare help
Exec feels the sizzle at town hall meeting
It is a "myth" that DXC Technology is exporting thousands of frontline customer support jobs from the US to cheaper offshore locations – the figure is in the hundreds, a company vice president has said.
This was among the many topics discussed during a town hall conference call with the Delivery unit in mid-June, a recording of which was heard by The Register.
Senior management spent the first 20 minutes highlighting the sponsorship of a US IndyCar racing driver Simon Pagenaud, customer successes, including with United Airlines, and corporate challenges.
I see the company sponsors a race car and we've bought a bunch of companies in the past few years. Number one: how come there [are] so many workforce reductions if we are doing so well? – hero contractor asks at town hall meeting
Jim Smith, veep of digital transformation and customer advocacy, described DXC's current position as being in the "eye of a storm" with respect to systemic shifts in traditional tech services – how they are sold, delivered, the influence of the cloud, and repercussions for staff.
In a bid to rally the troops, he proclaimed: "We are in IT services and we are going to have challenges, IT services comes with the good and the bad. We make magic happen and magic goes unheralded in its success. When something goes wrong it always gets the spotlight. That doesn't stop us from being DXC ambassadors and being proud of what we do."
The discussion moved naturally to a Q&A and the first question came from a stooge an unnamed staffer who asked about growth strategies. The second centred on what DXC is doing to improve employee morale after 27 months of relentless redundancies that have seen 40,000 people depart.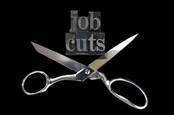 DXC: We axed 10k staff, shut nine data centres, closed 4.6m sq ft of office space... and sales tumbled, funnily enough
READ MORE
Smith said: "Morale is an important aspect because to be quite honest, we all spend an incredible amount of our time at our jobs and having a positive, engaging vibrant morale is not only a great thing for our clients, for DXC and our shareholders, but it is a great thing for us as people.
"So what we are doing? Education and understanding, seeing the opportunity ahead is one of the things that I hope we are making slow and steady progress on... we have to remember we are building something that is continually evolving and changing. And being part of that, having a hand in that, making it better every day has got to be a core principle of how our morale and our engagement starts to move and change.
"Without great morale, it is very difficult, almost impossible, to be a great company... I think we have to do a better job here and it starts with me making sure that you see and understand and relate to the opportunity and road ahead."
A head pokes out above the parapet
A brave contractor then took to the floor to ask questions that some at the company told us they wanted answers to: why are local roles in the Americas vanishing from the existing country org chart, and why have there been no salary raises?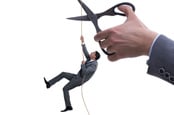 Driving Xtreme Cuts: DXC Technology waves bye bye to 45% of Americas Security divison
READ MORE
"I am glad to hear things are going really well for the company and that brings me to my question," the freelancer said. "I see the company sponsors a race car and we've bought a bunch of companies in the past few years. Number one: how come there [are] so many workforce reductions if we are doing so well? Second: how come a lot of people, actually everyone I've spoken to, hasn't seen a raise in a significant amount of time?"
The contractor, whom we have decided not to name, also pointed to the example of a co-worker's healthcare plan. He told the meeting DXC had paid $100 less into his colleague's healthcare plan and the person's deductible had gone up by $50.
"So we talk about morale, you talk about going faster, swim harder... smile: be a DXC ambassador, but it's a lot of stick and no carrot," he added.
Smith launched a response by thanking the freelancer-gone-rogue for "being brave and courageous and for asking the questions you asked". Smith said he was sure those points raised "are getting some good cheers from everyone who is out there".
"So let's talk about workforce transformations: we are not only reducing the workforce but we are also hiring as well, and that is in an industry in change and we are a company that is inside that industry in change, we are going to continue to have to reskill, re-manoeuvre, reposition our workforce to make sure we are ever competitive and ever successful.
"I don't think it will stop. I think we are going to constantly be repositioning, retraining our workforce for the foreseeable future: the combination of new skills, changes in clients needs, change in global workforce dynamics."
The contractor interrupted, apologised for doing so and pressed harder on redundancies in America. "The people on the call are getting reduced, the hiring primarily that is happening is happening in India, and that is great, but it doesn't really help the people here."
Smith replied: "Just to debunk some of the myths, right, we have a workforce that is 13,000-ish located in the Americas, we've migrated hundreds of jobs, not thousands... In order for us to be competitive, we are going to have to take advantage of a global workforce. We would be derelict, I would not be a good leader, if I sat here and told you no we are not going to do that, because frankly, we would be uncompetitive."
The quizzical DXC contractor interjected again to say that in his experience, the quality of work from offshore locations had led to an unhappy client. He said he decided to raise this on the conference call because it was the "best way" to deal with it.
"The particular one I work for is not happy, they don't feel as though they are getting a quality product, a quality person, and that bothers me because this is a company I used to work for before I became a contractor with DXC, so this is where my career started. What bothers me is that these are my co-workers and my friends, and I see them every day in the office and I don't want to hear this."
Smith's response was that "no matter where our workforce is" DXC has to "intervene" to "train, to skill, and to operate, to deliver what we are supposed to deliver to our clients".
On the subject of pay increases, the DXC veep pointed out: "We do not give out automatic raises, that is not a philosophy, not an approach that we subscribe to.
"However, we do approve and drive a tremendous amount of salary increases each and every year, and those are based on merit, those are based on job performance, those are based on expansion and growth in your role, your skill, your contribution. So we have hundreds of millions of dollars in salary increases that are done each and every year."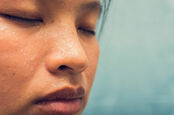 Feel the pension pot burn, Canadian DXCers
READ MORE
The contractor said he'd worked with people inside Delivery that hadn't received a pay rise in years, and that "seems pretty crazy" given their contribution. This, he said, "would cause a significant morale issue".
DXC insiders we spoke to said the picture painted about the extent of rises being distributed didn't chime with them. "Perhaps the executive team [is getting them all]?" said one.
"I know managers who have had people in the queue for 'out-of-cycle' increases for months to years, and I have yet to hear of one that was actually approved," claimed the source.
Smith said on the conference call: "Managers have the opportunities to evaluate, identify our best performers and make sure they are market competitive. I tell you, I see them, I approve them every week... that is just a reality of how we operate. Most progressive companies have moved far beyond basic entitlement raises."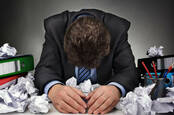 DXC Tech asks staff to profile their skills
READ MORE
The fact that DXC CEO Mike Lawrie was awarded total compensation of $68.12m in fiscal '17, '18 and '19 hasn't been lost of some staff. Then again, the workforce doesn't carry the hopes and dreams of shareholders on their back.
The final topic in a "challenging conversation" was healthcare benefits. Smith said the employer and employee contribution mix is shifting in that staff are paying more and "healthcare costs are going up". He said that in benchmarks, DXC was in the "middle" position in the industry.
"Our fundamental nemesis here is that healthcare costs are absolutely increasing. That is not a DXC issue, that is a United States issues that is particularly difficult and challenging to deal with."
Smith thanked the contractor for his "great questions" then delivered a final war cry about being excited about the company's place in IT amid all this lovely "transformation" – cloud and cloud-native apps to mention but a few. He admitted the "transformation going on inside DXC can feel chaotic" and "feel built and steeped in pressure".
Let's, er, harness that discomfort...
"Also that feeling is a feeling of opportunity as we unfold and become successful. That is what we have to figure out – how to mask or how to harness that discomfort and that change that is happening in our industry, in our clients, inside DXC and turn that into that propelling opportunity and sense of excitement about the future, while being a little bit scared today about the change."
DXC, as we've written on numerous occasions, isn't the only traditional IT giant caught short by the cloud – the list is too long to mention. It needs to minimise declines in the legacy outsourcing operation to 5-8 per cent a quarter and turn up the sales dial on what DXC terms as "digital" business by 25 to 30 per cent.
In its first year of life, 2017, DXC forecast annual revenues of $24bn, but as of the close of fiscal '19 ended 30 April, the company reported a turnover of $20.7bn.
The company has previously said it is remixing skills and making acquisitions to get into new and emerging sectors. The list includes Luxsoft, TESM, BusinessNow and System Partners. ®