Prenda Law boss John Steele to miss 2020 Olympics... unless they show it in prison
Lawyer in the cooler for five years for operating notorious smut piracy honeypot scam
---
One of the former attorneys behind dodgy copyright-demand factory Prenda Law has been sentenced to 60 months in prison. Yes, the same Prenda Law that seeded file-sharing networks with smut flicks it owned the rights to in order to extract eye-watering copyright infringement settlements from downloaders.
Judge Joan Ericksen, of a US federal district court in Minnesota, on Tuesday this week handed down the five-year term, along with two years of supervised release and a $1,541,527.37 restitution bill, after Steele copped to one count each of conspiracy to commit money laundering and conspiracy to commit mail and wire fraud. While technically given two 60-month sentences, Steele, 48, is being allowed to serve both terms at the same time.
Steele, who has since been disbarred, admitted that from 2011 to 2014 he and co-conspirator Paul Hansmeier, operating as Prenda Law, set up a series of shell companies and studios that either purchased the rights to existing pornographic films or funded the making of original films with the intent of anonymously sticking the dirty movies on the Pirate Bay.
The duo then tracked down people who had downloaded the films and threatened them with copyright infringement suits unless the target agreed to pay out a $3,000 settlement. When the piracy scam started to flounder, the pair took things a step further by accusing targets of hacking their shell companies' machines.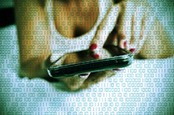 Stiff penalty: Prenda Law copyright troll gets 14 years of hard time for blue view 'n sue scam
READ MORE
"To facilitate their phony 'hacking' lawsuits, the defendants recruited individuals who had been caught downloading pornography from a file-sharing website, to act as ruse 'defendants'," US prosecutors noted.
"These ruse defendants agreed to be sued and permit Steele and Hansmeier to conduct early discovery against their supposed 'co-conspirators' in exchange for Steele and Hansmeier waiving their settlement fees."
Both lawyers would eventually be found out, and charged with fraud and money laundering for their roles in the scheme. By the time the operation was dismantled, it is estimated the duo was able to extort nearly $3m in payouts from randy web-surfers.
While five years behind bars can hardly be considered a slap on the wrist, Steele's willingness to cooperate with authorities allowed him to win a considerably lighter term than his co-conspirator 37-year-old Hansmeier, who last month was sentenced to 14 years incarceration for convictions on the same set of charges. ®