This article is more than 1 year old
Brussels sprouts yet another 'transparency' centre: This time the honour is all ZTE's
Networks and phone builder joins compatriots Huawei in insisting it has nothing to hide
Chinese network surveillance equipment vendor ZTE has opened a cybersecurity lab in Brussels, where it will offer interested parties a chance to verify the security of its products, services and processes.
The move follows the opening of similar facilities in Rome, Italy, and Nanjing, China, in May.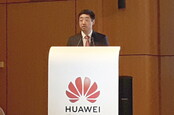 Huawei opens Brussels code-check office: Hey! EU've got our guide – love Huawei
READ MORE
"ZTE's original intention of the Cybersecurity Lab Europe is to provide global customers, regulators and other stakeholders with great transparency by means of verification and communication," said CSO Zhong Hong.
"The security for the ICT industry cannot be guarded by one sole vendor, or by one sole telecoms operator. ZTE is willing to play an important role in contributing to the industry's security along with its customers and all other stakeholders."
By doing this, ZTE joins controversial hardware and software vendors like Huawei and Kaspersky Lab.
Since 2010, signals intelligence outfit GCHQ has run the Huawei Cyber Security Evaluation Centre (HCSEC) in the UK, also known as "The Cell", where its wares are checked by spooks. The company opened the Huawei Cyber Security Transparency Centre in Brussels in March 2019.
Meanwhile, Kaspersky recently moved a part of its operations to Europe and opened a code review lab in Switzerland after being accused of spying for the Russians by multiple parties, including the UK government.
Like the perceived bogeymen mentioned above, ZTE wants to prove it has nothing to hide. It hasn't been accused of spying for the Chinese state as often as Huawei – just, you know, temporarily put on the US Commerce Department's "Entity List" in April 2018 over illegally exporting American technology to Iran and North Korea.
This prevented the company importing essential semiconductors and ZTE lost at least $790m as a result, but it's all water under the bridge now – after much political wrangling, the ban was lifted in July 2018, with ZTE agreeing to reshuffle its senior management, pay additional fines and establish an internal compliance programme for 10 years.
While the ZTE kerfuffle started over illegal exports, it did eventually cross into cybersecurity, with US senators calling the company a threat to national interests.
It is exactly this sentiment that ZTE is aiming to counter with its latest investment. The company is one of China's largest telecommunications equipment manufacturers. Like Huawei, it is headquartered in Shenzhen, and like Huawei, it also operates a large mobile device business spawning smartphones and tablets – although these are still a rare sight in Europe and the US. Its products and services are sold to over 500 operators in more than 160 countries.
The new lab in Brussels will focus on source code review, document review, black box testing and penetration testing. ZTE will also use the location as an R&D base, and believes it will play a "significant" part in ensuring the security of the company's 5G kit.
The opening ceremony was attended by representatives of the European Commission and the European Council, as well as telecoms operators, GSMA and other industry associations. ®