IBM torches Big Tech's get-out-of-jail-free card, says websites should be held responsible for netizen-posted content
Make life hell for cloud giants hiding behind Section 230 – oh sh... did we say that out loud, says Big Blue
---
Analysis IBM has broken ranks with the tech industry – and advocated for changes to a US law that shields websites from legal headaches regarding the stuff their users post online.
In an essay shared this week, Big Blue's head of government and regulatory affairs Ryan Hagemann adopted the arguments of those who want to see an end to the blanket protections enabled by Section 230 of America's Communications Decency Act, including critics' emotive focus on the protection of children, and even proposed specific changes to the legislation.
Congress needs to take "a fresh look at Section 230," Hagemann wrote, criticizing it as providing "an expansive liability shield… regardless of whether the platform turns a blind eye to illegal activity."
Internet companies absolutely love Section 230 since it absolves them of any legal liability for the vast majority of user-submitted material on their platforms. However, a growing chorus of lawmakers and consumer advocates feel it is too broad and has resulted in companies like Facebook and Google not doing enough to combat offensive, misleading, and illegal content because there is no business reason for them to do so.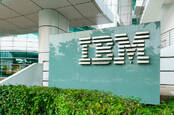 We should pass laws to make Google's life hard! Oh no, sorry, did we say that out loud? asks IBM
READ MORE
It is very unusual for a tech company to suggest that others in their industry are actively ignoring illegal content, however, rather than adopt the usual talking point of companies like YouTube and Twitter: that the sheer amount of content posted by users means content restrictions are extremely difficult and largely ineffective.
IBM says it is in favor of "precision regulation" that would "hold companies more accountable, without becoming over-broad or hindering innovation or the larger digital economy." It points to the idea of including a new standard for "reasonable care" that was first proposed in an academic paper in 2017 and has been growing in popularity among critics of the status quo.
More worryingly, IBM strays from what it presumably hopes is a reasoned and responsible position and adopts the extreme-case language of some lawmakers by highlighting all the worst things that happen online to explain why changes need to made.
Think of the kids
"The spread of illegal online activity continues to cause significant harm," writes Hagemann. "Children in particular are increasingly being exposed to harmful content online… measures are needed to curb content that promotes terrorism, violence, suicide, electoral fraud, or the perpetuation of the opioid crisis."
So why is IBM actively lobbying on behalf of tech critics? There are three main reasons: first, it has clearly decided that changes to Section 230 are increasingly inevitable.
Earlier this week, Senate Judiciary Chairman Lindsey Graham (R-SC) criticized Section 230 and later said he was considering legislation to require companies to follow "best business practices" if they want to retain their legal protections.
That follows a bill that has already been introduced by Senator Josh Hawley (R-MO) that focuses on the largely manufactured claims by conservatives that they are being silenced or censored online – something that the White House is further fueling today at what it insists is a "social media summit," but is nothing more than an opportunity to promote controversial right-wing commentators (the actual social media companies like Twitter and Facebook have not been invited).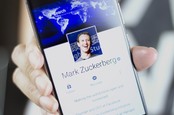 Facebook won't nuke deepfakes? OK, let's tear up those precious legal protections from user-posted content, then
READ MORE
Others who have signaled their willingness to open up Section 230 include Senator Ted Cruz (R-TX), Senator Marsha Blackburn (R-TN) and Representative Matt Gaetz (R-FL) – who has actually suggested scrapping Section 230 altogether. Even speaker of the house Nancy Pelosi (D-CA), who was recently caught up in a high-profile argument over fake content when a doctored video that made her seem like she was slurring was extensively linked to on Facebook – and Facebook refused to take down – has criticized Section 230 and suggested it needs to be changed.
Taking all this into account, IBM has clearly decided to switch sides and join lawmakers in order to get into more meetings.
The second reason IBM is throwing the tech industry under the bus is it doesn't run the kind of online platform that is under fire and so won't be affected by changes to the law while many of its competitors will. Tied in with the first point, it will try to use its access to lawmakers to sway legislation in its favor.
I don't think you mean us
The blog post makes it plain where IBM will focus its lobbying efforts: in keeping itself out of the firing line: "The reasonable care standard should apply precisely and narrowly: to 'providers' of interactive computer services that not only host information but also make that information available to the public and have the technical means, practical ability, and the right to moderate content."
Which basically means: hit consumer-facing companies like Facebook and Google but leave the business-to-business stuff alone. It just so happens that that is where the vast majority of IBM's revenues comes from.
And thirdly and lastly, if the law is changed so huge tech companies are legally liable for the worst content that their users post online then they are going to need some way to scour, flag, and remove that content. And guess who is investing heavily in such systems? You guessed it: IBM.
A non-profit forged by IBM and Google – the OpenPower Foundation – that has, for the past six years, pushed open standards and specifications of Power-based processors, which are good for, well, scouring large amounts of content and other information. According to a media report today, one adopter of this tech is Chinese company Semptian which, predictably enough, is selling OpenPower-based kit to China's security agencies to enhance their online surveillance and censorship efforts.
According to the report, IBM is maintaining an arms-length distance (and so deniability) by working through a cloud platform called SuperVessel that is run by an IBM research unit based in China.
While IBM attempts to set fire to the tech industry's get out of jail free card, a group of academics, civil rights orgs and internet law experts who also feel changes to Section 230 are inevitable have published a set of seven principles that they urge lawmakers to follow in developing any changes.
"We value the balance between freely exchanging ideas, fostering innovation, and limiting harmful speech," reads the preamble to the principles, warning that "because this is an exceptionally delicate balance, Section 230 reform poses a substantial risk of failing to address policymakers' concerns and harming the internet overall."
Soundbytes
The principles are not very concise or precise presumably because academics continue to believe, with little evidence, that national policy is decided on the basis of a thorough understanding of the issues rather than snappy soundbites.
They are:
Content creators bear primary responsibility for their speech and actions.
Any new intermediary liability law must not target constitutionally protected speech.
The law shouldn't discourage Internet services from moderating content.
Section 230 does not, and should not, require "neutrality."
We need a uniform national legal standard.
We must continue to promote innovation on the Internet.
Section 230 should apply equally across a broad spectrum of online services.
In summary: expect to see Facebook, Google et al announce yet more new initiatives to tackle offensive content in the coming months. ®