This article is more than 1 year old
US border cops' secret racist Facebook group a total disgrace, says patrol chief. She should know, she was a member
Contrary to honor and integrity
When it emerged that border patrol agents were posting racist, sexist and abusive content on a secret Facebook group, the chief of the agency did the right thing and condemned the behavior.
In a statement this week, Carla Provost – the first woman appointed to the post – said: "These posts are completely inappropriate and contrary to the honor and integrity I see – and expect – from our agents day in and day out. Any employees found to have violated our standards of conduct will be held accountable."
Provost forgot to provide one minor detail however: she was also reportedly a member of the group, originally named "I'm 10-15," referring to police code for "prisoner in custody," and she had posted to it.
Unlike her colleagues, she didn't post vile or offensive material, she didn't joke about migrants dying in custody, nor did she mock up images of Representative Alexandria Ocasio-Cortez (D-NY) giving a blowjob to a migrant.
Provost didn't write that patrol agents should "throw a burrito at these bitches" – referring to the Latina members of a visiting Congressional group – or that they should "fuck the hoes." And she didn't refer to the man and child who were photographed drowned in the Rio Grande – an image would have come to symbolize the humanity of migrants and the risks they take – as "floaters", nor imply that the photo had been doctored because "we've all seen the dems and liberal parties do some pretty sick things."
Provost didn't do any of that, although those under her charge did, on a secret Facebook group that she was also a member of, and then she forgot to mention that fact in a formal statement following outrage over the issue.
There were 9,500 members of the "I'm 10-15" group which has since been archived with the name "America First X 2" – all of them current or former border agents. The group was not an open group, or a closed group, but a secret group – which means that it was not publicly visible and people had to be invited to join.
The group's name and description were only visible to current members. Its moderators, admins and all its posts were likewise only visible to current members. You had to be invited and Provost was – before she was selected as head of the agency - but in one comment acknowledges congratulations when she did become chief.
Safety in numbers
It's hard to find any reliable stats on how many groups Facebook users are members of but in a quick poll of The Reg's office, numbers varied from 0 to 32. We don't know how prolific a user of Facebook Provost is, but it's a fair bet that she didn't accidentally join the secret group and then forget about it.
And it's fair to assume that before she formally responded to outrage over her staff posting wildly inappropriate content in a Facebook group that she checked whether she was in fact also a member and then decided not to mention the fact.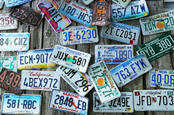 US border cops confirm: Maker of America's license-plate, driver recognition tech hacked, camera images swiped
READ MORE
Well, at some point we may find out: the news has not been met well and one Representative, Bennie Thompson (D-MS), has already called for a full investigation. Senator Ron Wyden (D-OR) has called for Provost to "resign immediately."
Provost meanwhile has gone quiet. And her agency has put out another statement in which it said it was "investigating the material provided to CBP." Notably it did not dispute that Provost was a member of the group or, indeed, make any mention of it, or the fact that she had forgotten to mention it.
"CBP does not tolerate misconduct on or off duty and will hold those who violate our code of conduct accountable," the new statement says.
"Several CBP employees have received cease and desist letters and several of those have been placed on administrative duties pending the results of the investigation. These posts do not reflect the core values of the Agency and do not reflect the vast majority of employees who conduct themselves professionally and honorably every day, on and off duty."
Meanwhile, the person who was the focus of the worst posts in the group, Representative Alexandria Ocasio-Cortez (D-NY), has argued that it may be a good idea to scrap the Department of Homeland Security altogether.
"It's really not that radical," she tweeted in response to coverage of an interview she gave in which she condemned the department and proposed abolishing it. "When DHS was first formed by Bush 17 years ago, many members of Congress were concerned – including the GOP - that we were setting up a ticking time bomb for civil liberties erosion and abuse of power. Discussing reorganization shouldn't be out of the question."
It seems unlikely that the DHS will be abolished but it seems far more likely that by failing to mention she was also a member of a secret group filled with offensive content, open only to border patrol staff, and which she herself condemned without mentioning her own membership, Carla Provost doesn't stay in her position for long. ®