Fresh from wiping egg off face after its unfortunate nomination of Mozilla as "internet villain" for 2019, the Internet Services Providers Association (ISPA) has doled out other awards to, er, BT and Openreach.
ISPA withdrew the category of villain entirely after nominating Mozilla for its privacy-protecting DNS-over-HTTPS (DoH) support and prompting a huge backlash. The British trade body originally suggested the DoH push was a way to "bypass UK filtering obligations and parental controls, undermining internet safety standards in the UK."
Other villains in the category included President Donald Trump "for causing a huge amount of uncertainty across the complex, global telecommunications supply chain in the course of trying to protect national security". And the Article 13 Copyright Directive "for threatening freedom of expression online by requiring 'content recognition technologies' across platforms".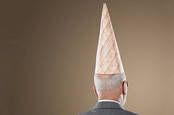 Internet imbeciles, aka British ISP lobbyists, backtrack on dubbing Mozilla a villain for DNS-over-HTTPS support
READ MORE
Announcing the awards today, it said: "The Internet Villain category was withdrawn this year after ISPA felt that its lighthearted nature was misunderstood and that it sent the wrong message." Political correctness gone mad or ill-judged bashing of Mozilla? You decide.
Meanwhile, Openreach was awarded infrastructure provider of the year, for its "fibre-first strategy" – which may surprise some given previous accusations of historic underinvestment in laying pipes.
ISPA said: "A closely fought contest saw Openreach coming out on top, praised by judges for their innovative delivery methods to drive infrastructure development at scale."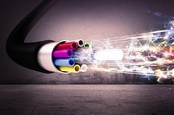 Underground network targets Salisbury: Not the Russian death crew, this time it's Openreach laying fibre-optic cables
READ MORE
Openreach in May raised its target for full-fibre connections from 3 to 4 million premises by March 2021. BT also announced an ambition for Openreach to reach 15 million premises by the mid-2020s. But Ofcom recently warned "this is not a firm commitment".
BT was also handed the award for best customer solution.
Soon-to-be-flogged-off KCOM, Hull's very own broadband monopoly, won the "Best Consumer ISP" award.
However, some of the smaller providers also got a look-in, with Hyperoptic taking home two awards for Best Customer Service and Best Business ISP. ®
Similar topics