This article is more than 1 year old
Rackspace cloudy 'mix and match' stacks now available for EMEA mortals
Service Blocks float across the Pond 9 months after landing in US
Bit barn landlord Rackspace is hoping Euro users will opt to inhale its managed public cloud via subscription packages called Service Blocks.
The service, launched in the US in October 2018, is now being rolled out in the EMEA region.
It's basically a create-your-own-stack service where users can pick from a combination of public cloud services offered by Rackspace – or, natch, following in the footsteps of DXC and others before it, it will also resell you cloud from AWS, Microsoft, Google Cloud, Azure and Alibaba, all wrapped up in a services package.
This latest push is Rackspace's attempt to move further into the managed services market.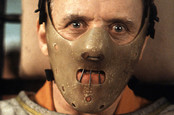 DXC will be damned if it lets cloud cannibalise the IT outsourcing biz before DXC does
READ MORE
Besides infrastructure and management, Service Blocks can also include consulting: Rackspace said it has more than 3,000 "certified" cloud people on hand ready to hold forth on subjects ranging from migration and cost governance to Kubernetes and serverless computing.
The company said individual blocks could be added, removed and customised. Examples include "Cloud Foundation" for basic app hosting, "Tooling" for automation and reporting tools, "Manage and Operate" if you want Rackspace to look after your apps, and "Managed Security".
Rackspace has promised unified ticketing, monitoring, alerting and account management across disparate services and said it would "simplify" the cost structure with consolidated billing.
Established in 1998, the Texas firm originally specialised in managed hosting and dedicated servers, and gradually began to repaint itself as a cloud computing player. More recently, it has stuck a toe into colocation. The company went public in 2008 but was purchased for $4.3bn and taken private again in 2016 by Apollo Global Management. Rackspace then swallowed chief competitor Datapipe, and with it 29 data centres and hundreds of engineers.
The company notably started the OpenStack open-source project in 2010 – which today powers more than 75 data centres and thousands of private clouds.
The launch comes at a time when the industry is experimenting with various subscription and consumption-based models, none of which are particularly easy to follow on costing.
"In today's world, where the standard cost model for public cloud platform services is per-use, it seems very misaligned that most cloud managed service providers (MSPs) continue to require traditional 12-month-plus contracts," James Staten, veep and principal analyst with Forrester Research, said some months back as the service was launched in the US.
"We are seeing a significant rise in interest from CIOs to shift to cloud management contracts that are project-related and move away from traditional multiyear terms." ®