Train maker's coder goes loco, choo-choo-chooses to flee to China with top-secret code – allegedly
Good luck ever finding this guy again after, dare we say, his life jumped the tracks
A software developer fled to China from America with vital train transportation system computer code, US prosecutors have alleged.
Xudong "William" Yao stole the software blueprints from his former employer, an unnamed locomotive manufacturer based in Chicago, it is claimed, flew to the Middle Kingdom, and took up a job with a Chinese biz that specializes in automotive telematics – think vehicle monitoring, tracking, and communications.
Yao was indicted by Uncle Sam in December 2017 roughly two years after he bailed out of the United States in 2015. His indictment [PDF] was unsealed by the court on Thursday this week after prosecutors agreed there was no longer a reason to keep the allegations hush-hush.
According to the indictment, Yao, 57, joined the unnamed locomotive builder in August 2014 as a software engineer and almost immediately began hoarding commercially sensitive documents. Just weeks into his employment, prosecutors say, he had already amassed a cache of 3,000 files containing trade secrets belonging to his employer, including source code for the control system software used to drive the locomotives. At the same time, he made contact with the Chinese company to negotiate a job deal.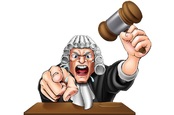 McAfee sues ship-jumping sales staff over trade secret theft allegations
READ MORE
Fast forward to February 2015 when, for reasons unrelated to this case, Yao was fired by the Chicago train firm. Later that month he made copies of the pilfered files, and attempted to find work with other businesses, the Feds claim. In July, we're told, Yao visited China to finalize a job deal with the aforementioned car telematics provider.
In November that year, the actual transport of the stolen documents is said to have happened when Yao, carrying nine digital copies of the train company's control system source code among other secrets, flew out from Chicago's O'Hare International Airport for the last time on his way to China, where he is believed to still be residing.
US prosecutors indicted Yao on nine counts of theft of trade secrets. Should he ever return to the United States and be arrested, he would formally be charged and tried.
The case is one of a number involving allegations of US-based developers and engineers fleeing to China while in possession or trade secrets. In March, a former Tesla engineer was sued for lifting trade secrets from the Musk-y auto outfit with the intent of taking them to a Chinese rival, and last year a trio of Micron engineers were charged with stealing confidential docs from the chipmaker on behalf of two China-based outfits. ®