This article is more than 1 year old
DDoS attack? Mad dash to file forms? No, errant network switch crashed Australian tax service
Strewth, mate!
On Friday, with tax-return season underway, the websites of the Australian Taxation Office (ATO) suddenly went TITSUP (Totally Inefficient Tax Service: Under Performing), causing anguish to thousands of Aussies.
Issues affected the ATO portal used to file tax returns, the myGov website, and even the Government Department of Human Services – which had set a Centrelink income reporting deadline of 1700 on Friday and was forced to extend it.
Services were only confirmed to be restored on Saturday morning. Hours into the outage, the organization revealed the culprit – a "technical issue" with a networking switch, unrelated to increased traffic from taxpayers.
"Some of our services (incl. the portals & our online services via myGov) are currently unavailable or experiencing slowness. We're working on the issue & apologise for the inconvenience," the ATO said on Twitter at 1009 AEST on Friday.
"This issue has not impacted the processing of already lodged returns in any way," it noted in a following tweet.
"Some people are currently having issues accessing our online services, myGov and Express Plus mobile apps," Human Services chimed in.
The ATO said all services were restored by 0830 AEST on Saturday: "Thanks for your patience. We apologise again for the inconvenience. Yesterday's issue didn't impact processing of lodged returns. Refunds continued to be paid into people's bank accounts yesterday & will continue as normal next week."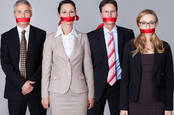 Official probe into HPE's Oz 3Par crashes would create 'further negative publicity' if revealed
READ MORE
It was thought that the website suffered from a deluge of traffic, after Treasurer of Australia Josh Frydenberg tweeted that more than 1.1 million tax returns had been lodged by Thursday morning – as opposed to 600,000 by the same time last year – with taxayers looking to take advantage of the newly introduced tax cuts.
In lieu of an official explanation, this version of events became a working theory on social media – where it was also repeatedly pointed out that Australia currently ranks behind countries like Uruguay and Kosovo in terms of its fixed broadband infrastructure.
The incident also presented the perfect opportunity for the opposition to snipe at the people in charge: "The government needs to take responsibility for the fact that after they told everybody to get a tax return in, they completely stuffed it up so that people weren't able to get their tax return in," shadow treasurer Jim Chalmers said.
The ATO has such an impressive record for outages, a curse might be at play here: the latest incident is the second in two months, with the previous TITSUP occurring in the beginning of June, and lasting several hours.
In 2017, the ATO had problems so severe it had to (gasp) restart its mainframe – and mainframes can remain switched on for decades.
We have previously written about another series of outages affecting the tax agency in 2016 and 2017 – caused by misconfigured HPE 3PAR storage arrays. Back then, the ATO reached a commercial settlement with the maker of the storage hardware, HPE, the detailed terms of which were kept confidential.
"The settlement recoups key costs incurred by the ATO, and provides additional and higher grade IT equipment giving the ATO a world-class storage network," Oz taxation commissioner Chris Jordan said at the time.
Maybe the manufacturers responsible for the switches in question have a reason to worry. ®