This article is more than 1 year old
In the US? Using Medicaid? There's a good chance DXC is about to boot your data into the AWS cloud
What could possibly go wrong?
Exclusive Wonderful news for some US Medicaid patients: king of the cost-cutters DXC is planning to shunt their data into Amazon's cloud.
In a memo seen by The Register, software, services and severance outfit DXC said it has signed off on migrating systems that are used by millions of US state Medicaid recipients to AWS from its Orlando, Mid-Atlantic, and Molina Data Centers. And yes, it really has a DC called Mid-Atlantic.
DXC snapped up Molina Medicaid Solutions (MMS), a Medicaid management information systems (MMIS) business, last October. Back in those halcyon days, MMS laid claim to 1,200 employees in the US and 40 years of MMIS experience. It provided services to 3.4 million Medicaid beneficiaries.
The $231m slurp allowed DXC to add another five US states to the existing 42 on the receiving end of its services. At the time of the closing of the acquisition, DXC boasted nearly 48 million Medicaid customers in total relied on its technology.
In this latest memo, landing less than a year after the MMS biz gobble, DXC brags about "touching" more than 45 million lives. For non-Americans, Medicaid is, essentially, a US taxpayer-funded program that helps the hard-up foot eye-watering medical bills.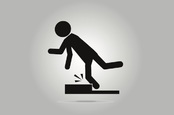 DXC spills AWS private keys on public GitHub
READ MORE
Lifting and shifting decade-old code to "The Cloud" ticks a box on investor presentations, and DXC reckons the transition of its Medicaid systems to AWS will be "seamless."
It is, after all, not as if DXC accidentally blurted out its private AWS account key on a public GitHub repo back in 2017, the same year the outsourcing outfit announced it was getting cuddly with Amazon?
Oh, wait, that's exactly what it did.
Nearly 30 states' Medicaid IT systems will, thus, head into the public cloud over a two-year period, with AWS acting as subcontractor for DXC. Any worries about the security of the sensitive data should be allayed by DXC's decades of experience in the field.
The memo concludes with the biz looking forward to the partnership "and the transformative impact it will have for our government business."
And DXC is all about transformative impacts. Just ask those receiving all those pink slips. ®