This article is more than 1 year old
What Huawei to go: Hundreds of Chinese tech giant's US workers to get pink slips – report
With trade ban set to kick in next month, jockeying continues
Huawei, the Chinese manufacturer targeted by a Trump administration trade ban, is expected to dismiss a substantial number of people in the US in the coming weeks.
The number of individuals affected remains unclear but the layoffs, at the telecoms kit maker's US R&D subsidiary, Futurewei Technologies, could affect hundreds of workers in California, Texas, and Washington, according to the Wall Street Journal. Futurewei currently employs more than 800 people in the US.
The Register asked Huawei to comment but a spokesperson on Monday declined, saying the biz, as a policy, does not address "rumor and speculation."
On May 16, the beleaguered manufacturer, along with 68 of its affiliates, was placed on the US Commerce Department's Entity List, which forbids companies subject to US law from doing business with the firm without special permission from the US government.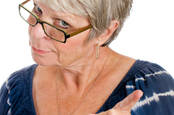 UK says no way to US calls for no Huawei on 5G networks: MPs find 'no technical grounds' to exclude Chinese giant
READ MORE
Four days later, Huawei was given a 90-day General License so that its customers have time to make deals with new suppliers. When the General License expires on August 19, the ban will go into effect unless circumstances change.
US officials believe Huawei cannot be trusted because the company cannot resist demands by the Chinese government to compromise its equipment to assist with state-sponsored spying. No public evidence of this has been presented.
Huawei, often criticized for abysmal security, claims it would never do anything of the sort. "Chinese law does not compel Huawei to install backdoors," the company insists. "We've never received such a request and would refuse to comply if we did. Huawei is an independent company that works only to serve its customers."
Reports that Chinese authorities have been requiring foreigners to install spyware on their Android phones suggest that Huawei's legal analysis may be, shall we say, naive.
Layoffs would be consistent with the broader financial impact of the pending Huawei trade ban. In June, at an event at Huawei headquarters in Shenzhen, China, company founder and CEO Ren Zhengfei, predicted the telecom firm's revenue will reach only about $100bn in 2019 and 2020, about $30bn less than previously anticipated in the next two years. But he said the company will emerge stronger by 2021.
Trade war blowback
The blacklisting of Huawei has taken place amid an attempt to negotiate a trade deal between the US and China. At the G20 Summit in Osaka, Japan, last month, President Trump indicated some technology exports to Huawei could be resumed. But no specific details were announced.
Then in a speech last week in Washington, DC, at the US Department of Commerce's Bureau of Industry and Security (BIS) Annual Conference on Export Controls, Commerce Secretary Wilbur Ross said the DoC "will issue licenses where there is no threat to US national security."
How such threats may be assessed hasn't been disclosed. And Huawei isn't in the clear yet. Ross said, "Huawei itself remains on the Entity List, and the announcement does not change the scope of items requiring licenses from the Commerce Department, nor the presumption of denial."
Despite the lack of clear policy, a thaw in US-China relations may be underway. According to Reuters, the US firms could be allowed to resume business with Huawei in as soon as two weeks. Citing an unnamed senior US official, the news agency claims there's a desire to ease restrictions on the Chinese company in the wake of President Trump's meeting with Chinese president Xi Jinping last month. ®